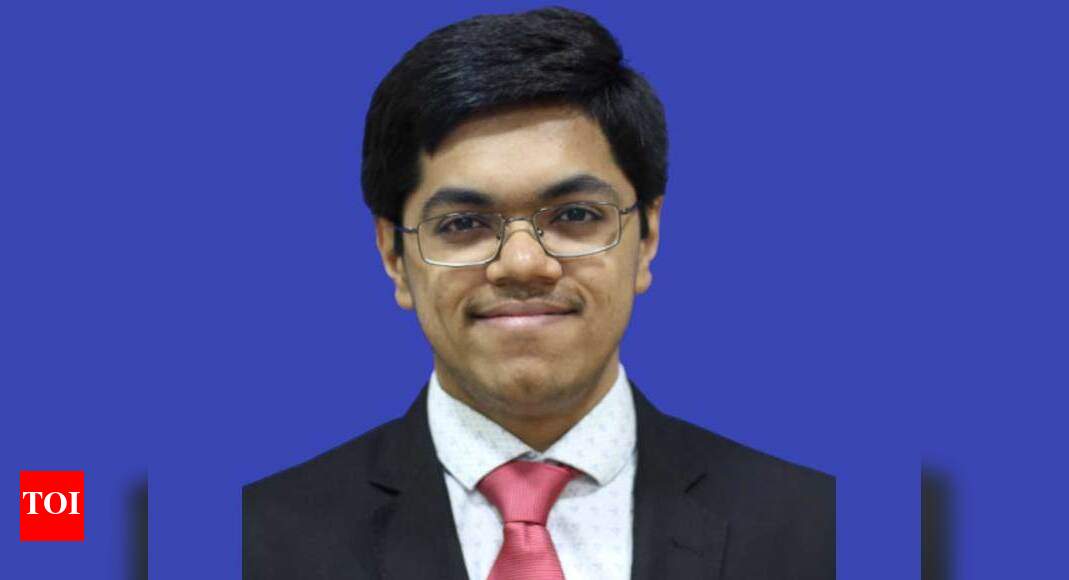 If curiosity is the mother of invention, then Rajat Vadiraj Dwaraknath, President of India Prize Winner of IIT Madras has no dearth of it. The top scorer (with a 9.9 CGPA) among the BTech and dual degree students in the graduating batch of 2020, has always made it his life's mission to go beyond the syllabus and do his online research for the sheer pleasure of acquiring in-depth knowledge. The electrical engineering student also bagged the Bharat Ratna M Visvesvaraya Memorial Prize for the highest CGPA in BTech and the Siemens Prize for scoring highest CGPA in the electrical engineering stream. Thriving on self-study and refusing to burn the midnight oil just for the sake of acing an exam, Rajat is an avid Math blogger.
"I was curious about Linear Algebra, Signal Processing and Statistics and Physics courses, and tried to gather enormous knowledge on these topics. The President of India prize is a side effect of such interests," says the 22-year-old who is all set to pursue his PhD from Stanford University in Computational Mathematics.
Winning the President of India Prize at the 57th convocation of IIT Madras was an "experience in itself" for Rajat as it was conducted in the mixed reality mode. "While the degree and medal were sent to my home, I had to record my part and mail it to the institute. What emerged was a blend of the virtual and real, where I 'saw' myself receiving the award without being physically present."
A meritorious student, Rajat credits his high CGPAs in the last two-three years to the mentoring support of his brother Anjal, who set the precedent by winning the President's Gold Medal in Engineering Physics at IIT Madras eight years ago.
If winning medals runs in the family, so does the curiosity for science and learning beyond the syllabus. "While preparing for JEE Advanced, I did not take any coaching classes to save for a correspondence course. My brother took the pains to guide me in Physics, Chemistry and Mathematics (PCM) making it a point to fuel my passion for science," says the former student of St Paul's English School, Bangalore, whose father like him is an electrical engineer while the mother is an architect.
It made his choice of stream clear though he personally liked electrical engineering even while he had the option to switch branches. "I was determined to pursue it because of my fascination for application-oriented Mathematics," Rajat says.
He chose Computational Mathematics at Stanford University because of its similarity with electrical engineering as many of the courses overlap. "Parts of electrical engineering that I liked were better captured by the course at Stanford," adds Rajat, who looks forward to a career in research.
He has currently deferred his US sojourn by a year owing to the pandemic and has plans to "just hang out with friends and family, maybe blog and start research with Stanford remotely".
Among those lucky few who sailed through Covid-19, Rajat's last semester assessments at IIT Madras were based on take-home assignments. "It took away the stress of online classes in just the two-three courses that had to be completed," he explains. Deciding to take each day as it comes, Rajat does not have a fixed formula for success, pushing the boundaries of excellence in a spirit that defies convention.