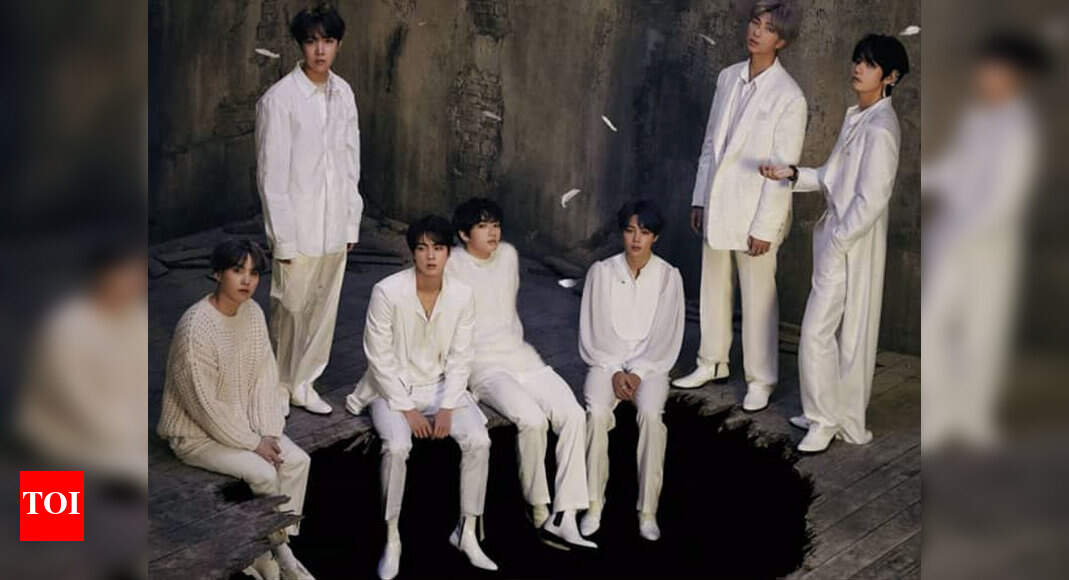 Pop superstars
BTS
has found a loyal fan in wrestler-turned-actor
John Cena
!
The Hollywood star, who attended a chat show, was all praise for the K-Pop boy-band and went on to credit them for "F*****g changing the world."
Singing praise of the group for "trying to shatter the stereotypical difficulties and uncomfortable situations" that people go through, he said, "They are catering to an audience that is living, the young people. That's why they are so popular around the world. One, they are great performers but it's the message they send, it resonates with the people."

Cena stated, "If we can resonate through the television to you at home to come out of your pocket to give to a cause, that's work. That's purpose. That's f*****g changing the world. That is impressive."
a lot of people use BTS for clout and to gain power but be like JOHN CENA https://t.co/4I3LbfLp7o

— ρꪖꪀ⁷ #BE (@beemyhope_) 1601446239000
"I don't care how you feel about them, I don't care if it's your bag or it's not. I get it! Music, you have your opinion and can like what you want. How they conduct themselves as human beings and the message they send to the world, that's something special," John concluded.
john cena on bts: "i don't care how you feel about them, i don't care if you don't get it, it's music, you can like… https://t.co/QR4X4M7dSP

— zai⁷︎ ♡ (@awjiminie) 1601438872000
Those keeping up with the band and their growing celebrity fan-base, will know that the admiration between Cena and BTS is mutual.
While John has always showered praise on K-Pop band, it was revealed earlier this year that the band-members also admired him and have been his fans since their teens. RM even went on air to proclaim that he is a huge fan of the WWE star and wants to meet him someday. The famous seven even went on to sing Cena's wrestling theme song.
no one:armys TL right now about john cena: https://t.co/xcnGBaSQiG

— jungkook (@jeonsflirty) 1601438859000
Nonetheless, the shared admiration between the two had the BTS Army taking to social media to call for the two to officially meet.

john cena to john cena toBTS & ARMYs antis https://t.co/UevUz1aKrN

— 박지민⁷ (@h3y_Smil3forBTS) 1601451246000
It'll be year 2030 and ARMY still waiting for John Cena X BTS to happen anyone with power, please let them meet… https://t.co/YuRoJ8waIw

— Purple Project_언니⁷ (@PurpleProject7) 1601453795000
john cena as bts albums: a necessary thread. https://t.co/ZuBHaWoQcA

— ᴬᵍᵘˢᵗ ᴰ²˒˒ with luv"; ⁷ (@ItsJ_hoseok) 1601439480000
On the work front, BTS announced their new album 'BE' that is slated for a release this November. John, on the other hand, is awaiting the release of his films 'Fast 9' and 'Suicide Squad 2'.