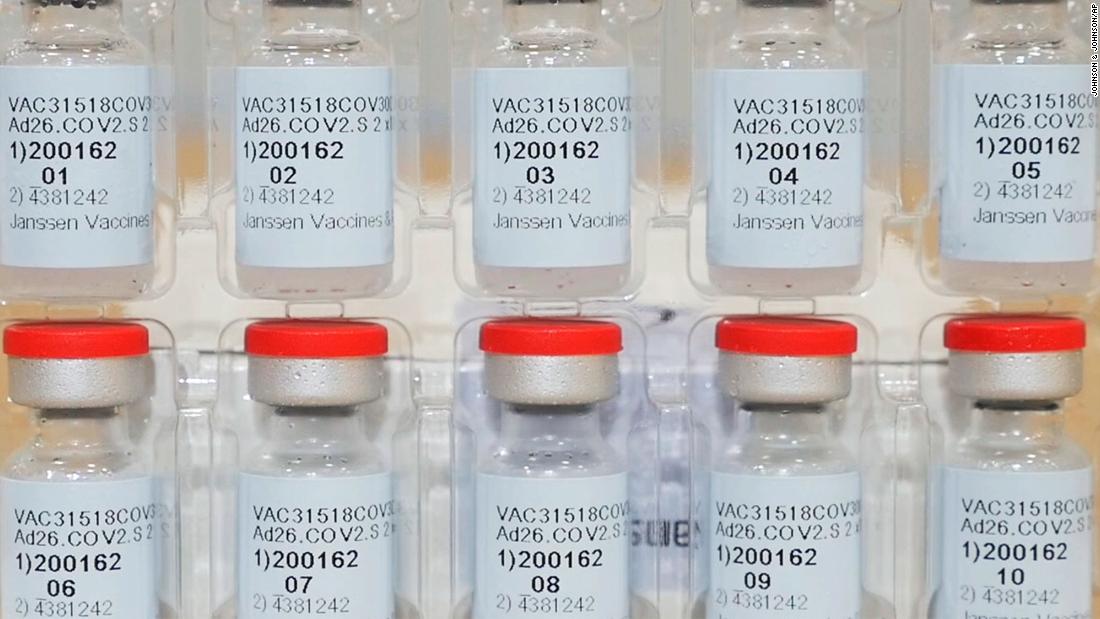 "Starting tonight, 3.9 million doses of J&J will be distributed across all channels, states, tribes, territories and pharmacies and community health centers," one senior administration official said in a Sunday night briefing call. "Those J&J doses will be delivered as early as this Tuesday morning."
"As a one-dose vaccine, people do not have to return for a second dose to be protected," CDC Director Dr. Rochelle Walensky said Sunday. "In addition, this vaccine does not need to be kept in a freezer and can be stored at refrigerated temperatures — so it is easy to transport and store and allows for expanded availability in most community settings and mobile sites, as supply scales up."
"There's a kind of new urgency to it," Dr. Eric Rubin, a member of the FDA vaccine advisory committee and a professor at the Harvard T.H. Chan School of Public Health, told CNN Sunday. "Because there are new viral variants coming out right now, with some chance that some of them could eventually become somewhat resistant to the protection provided by vaccines, it's really important to get it out there fast."
Vaccine comes at a 'potentially pivotal time'
More than 2,460 cases of coronavirus variants first spotted in the UK, South Africa and Brazil have so far been reported in the US, according to CDC data.
Walensky, the CDC director, warned late last week it was possible the US was seeing the "beginning effects" of the spread of variants, with a recent steep decline in cases now seemingly slowing down.
On Sunday, she said the Johnson & Johnson vaccine comes "at a potentially pivotal time."
"CDC's latest data suggest that recent declines in COVID-19 cases may be stalling and potentially leveling off at still very high numbers," Walensky said in a statement. "That is why it is so critical that we remain vigilant and consistently take all of the mitigation steps we know work to stop the spread of COVID-19 while we work our way toward mass vaccination."
Here's how many Americans have been vaccinated
For now, mass vaccination is still quite a ways away.
More than 24.7 million have received both doses, according to the data. That's roughly 7.5% of the US population.