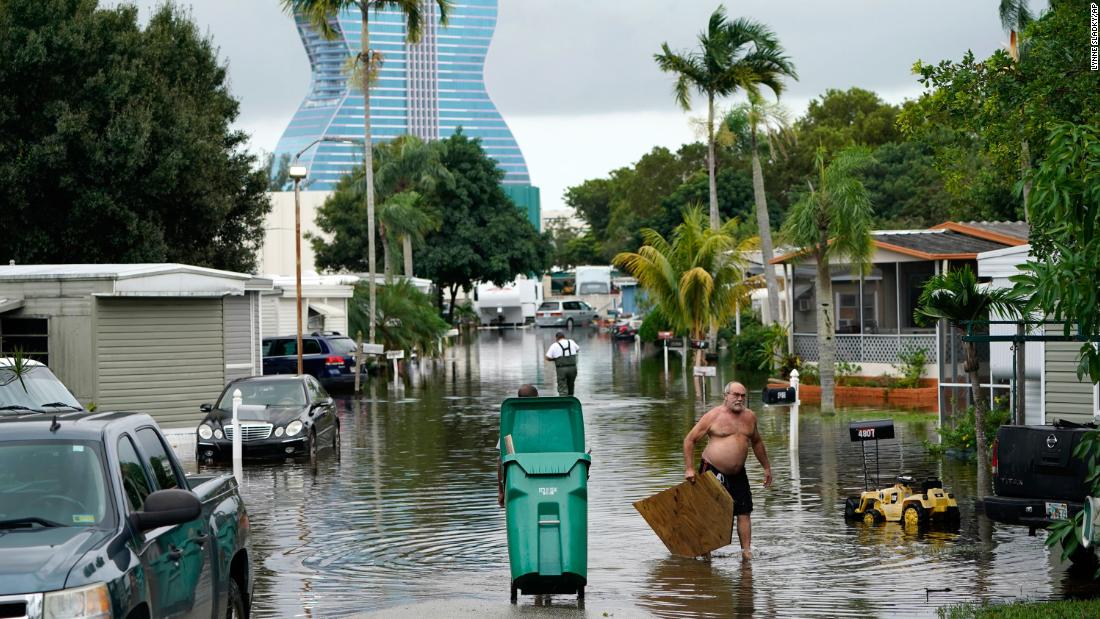 About 270 miles south-southwest from Tampa, Florida, Eta has strengthened to maximum sustained winds of 65 mph, according to
the National Hurricane Center.
Those winds could continue to intensify through Wednesday, bringing the storm to hurricane strength before it weakens again on its path to the Gulf Coast of Florida, according to CNN meteorologist Michael Guy.
Eta's course is now set for landfall along the Big Bend of Florida, just to the east of Ocala, late Thursday or early Friday morning, Guy said.
Whatever the wind strength at landfall, Eta is a rainmaker, Guy said.
Tropical storm warnings are currently in place for Dry Tortugas and Bonita Beach, Florida, to Suwannee River, Florida. North of the Suwannee River to Aucilla River, Florida, tropical storm watches are in place.
Areas along the Florida coastline should expect widespread rainfall of 1 to 3 inches with some areas possibly seeing as much as 5 inches through Friday, Guy said.
Subtropical Storm Theta sets a record
Meanwhile, Subtropical Storm Theta formed in the Atlantic Ocean on Monday night, making 2020 the most active hurricane season on record with 29 storms so far.
No watches or warnings are in place as Theta, now a tropical storm, will travel east and stay in open water before dissipating,
according to the NHC.
And with weeks to go until the official end of the Atlantic hurricane season, yet another storm looks to be forming south of Puerto Rico, the NHC said, and there's a 70% chance it will become the 30th named storm, breaking Theta's brand-new record.
"A tropical depression is likely to form late this week or this weekend when the wave reaches the central or western Caribbean Sea," the agency said.
This is the latest in hurricane season that two named storms have been active at the same time in the Atlantic since 1932. And Eta is the 12th named storm to make landfall along the US this season, breaking the previous record of nine set in 1916.