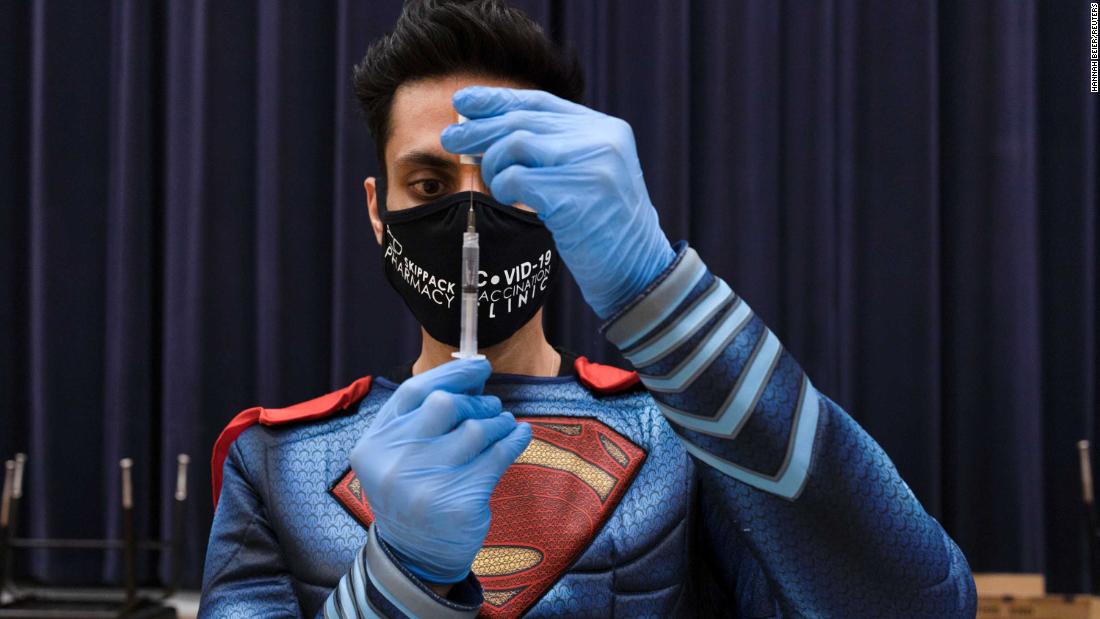 The trial of Derek Chauvin enters week two on Monday. Last week, jurors heard from several people who witnessed George Floyd's arrest in May last year. Some cried while describing their attempts to intervene on his behalf and the guilt they carry months later. Floyd died in police custody after Chauvin pressed his knee against his neck for over 9 minutes.
New Yorkers ages 16 and older will become eligible for the coronavirus vaccine Tuesday. The expanded eligibility to all adults comes a month before President Joe Biden's May 1 deadline and a day after the state lifts curfews on entertainment venues.
The IRS is sending stimulus payments to low-income Social Security recipients, and expects most of the money to be received electronically Wednesday. While most eligible people have received the stimulus payments from the latest relief bill, Social Security recipients who don't have a 2019 or 2020 tax return on file are still waiting.
With the year we're having, every day should be National Beer Day. But the date of the official beer celebration is April 7. Crack a few of your favorite brews Wednesday and raise a toast to President Franklin Roosevelt, who signed the legislation into law in 1933. 
NASA's tiny helicopter, Ingenuity, is postponing its historic first flight on Mars by a few days. Originally scheduled for Thursday, the little craft will now take flight no earlier than Sunday, NASA announced. Ingenuity flew to Mars tucked into the belly of the Perseverance rover. When it takes flight, it'll be the first powered, controlled flight on another planet.