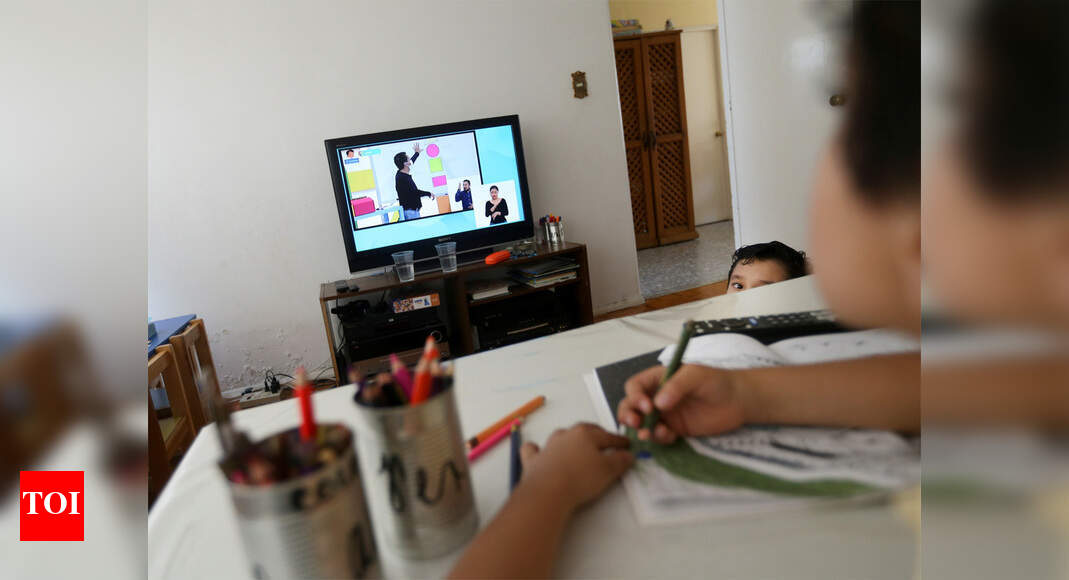 KOLKATA: School vacations seem to have fallen casualty to the pandemic.
Several schools in the city have decided to cut down on summer holidays so that they can complete the syllabus within time. Also, some school heads claimed, that after long breaks, students often found it difficult to focus during online classes.
South Point School had earlier planned their usual holidays, hoping to return to campus soon but the rising Covid cases has forced them to change the schedule. Spokesperson Krishna Damani said, "If we have to revert to online classes, the vacation schedule will change. Holidays will be in small parcels. There will be a seven-day break after every four weeks. The holidays will be distributed so that children are not bored. But if students are on a month-long break, they lose touch with their online lessons." The vacation is scheduled from mid-May.
At Julien Day group of schools, summer holidays are likely to be slashed. "We usually have a month-long vacation, but this time, it will be for three weeks. We need additional time to cover the syllabus, while there is an SC recommendation not to hold classes beyond a fixed number of days. So, we are squeezed for time. So, the vacation will start from May 15 and reopen in the first week of June," said principal Bobby Baxter, principal at Julien Day School Ganganagar.
Vivekananda Mission School students are likely to get a two-week vacation, when no lesson will be assigned. "There won't be any homework. The fortnight break will be the only summer vacation for 2021. The learning progress is slow as students are not physically present in classes. Completing the syllabus may get hampered. We are occasionally suspending some classes to give the students break. This year, the concept of traditional vacations is bound to change," said princiapl Sarmistha Banerjee.
The head of a CISCE school in Moulali said a decision was yet to be taken. "We will reduce the number of days. To complete the syllabus within a deadline and at the same time, offer students some relief, we will have to curtail the vacation. It's likely to begin from May 9 or 10," the principal said.
Students are unhappy with the "curtail" plan. "Even when there are gaps between online classes, we are inundated with homework. Vacation is the only time when we can relax. My family has planned a trip to Uttarakhand, but either the itinerary will have to be changed or we will have to push it to Puja holidays," said Vikram Roy Chowdhury, a student.