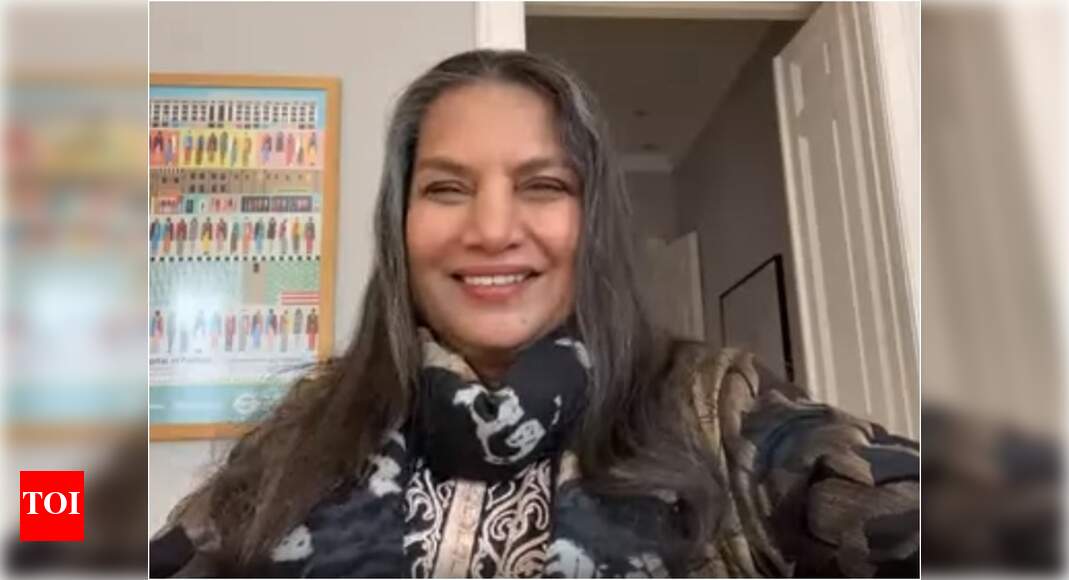 Five-time National Film Award-winning
FTII
alumna
Shabana Azmi
had a candid talk and lively online discussion which was anchored by the chairman, FTII
Shekhar Kapur
and attended by students and teachers.
Speaking from Hungary on an occasion marking 50 years since she entered FTII, She spoke about her journey both as a student at the institute and as an actor. She recalled that straight out of St Xavier's College, Mumbai the first time she, a totally urban woman, actually stepped into a village was during the shoot of 'Ankur', a film for which she won a National Award for Best Actor (1975).
She said, "Living, breathing and talking" cinema as a student of the legendary teacher Roshan Taneja at FTII had a deep impact on her talent. Calling cinema a director's medium, theatre an actor's and TV a writer's medium, she said in a web series the director keeps changing and that can be quite unsettling.

Taking questions from Shekhar Kapur, teachers and students, Azmi said that acting should come from within you, and a good actor has to be a good observer. She said those studying in FTII are fortunate that they are in an ecosystem where only excellence is pursued as a goal.