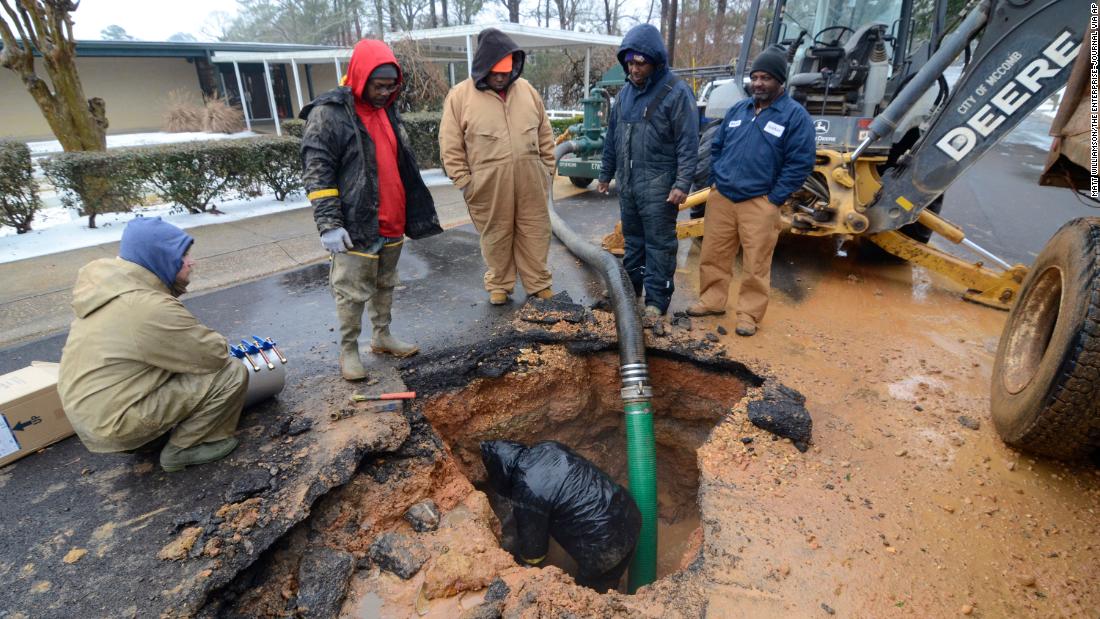 During the height of this record winter storm, 4 million Texans lost power, but those who lived on grids that connected hospitals, emergency responders, or downtown commercial buildings and condos were more likely to retain their power. Wealth, income and housing inequality make
it much more likely
for Black and Latinx families in Texas to live away from densely populated and more expensive parts of the city — and when they do live in urban areas, to reside in places that are not deemed essential to the functioning of the electrical grid. They are more likely to live in areas lacking the robust infrastructure necessary to weather environmental and man-made catastrophes, environmental experts recently
told The New York Times
.
Black and Latinx families, many already disproportionately impacted by the lingering effects of the Covid-19 pandemic,
experienced
power outages, burst pipes, freezing temperatures and water shutdowns that illustrate the hidden cost of racism. The storm's aftershocks continue to be felt in parts of Texas, Oklahoma, Louisiana, and Mississippi where many Black and brown residents continue to lack power, clean drinking water and shelter.
In Texas, almost two weeks after the storm,
almost 400,000 people
remain without clean water (after power outages halted the ability of municipalities to adequately ensure the safety of water systems, leading to boil water orders in some areas such as Austin), many of them apartment dwellers whose landlords have been
slow to respond to the crisis
. Some
residents of Jackson, Mississippi
, a predominantly Black city, have been left reeling from the storm's aftermath and
are still struggling
to obtain an adequate supply of clean water.
When states like Texas turn public utilities into financial markets that can exploit the nation's collective resources for private interests, we all lose, especially Black and brown folks.
After the Black Lives Matter protests so widespread in 2020 sparked a wave of conversation and engagement with anti-racism, it's crucial to say: Centering racial justice in the fight against climate change is perhaps among the most important policy imperatives in the quest for Black citizenship and dignity.
AOC's advocacy of a "Green New Deal" that would center poor, working-class, Black and brown communities as part of an ambitious effort to reverse climate change, end income inequality and confront systemic racism continues to be wrongly portrayed as a radical anti-American agenda by the right — even as once in a century storms continue to damage local, regional, and national infrastructure with unnerving frequency.
National discussion surrounding ending systemic racism in government, politics, and corporate America begins by confronting racism's structural impact on already vulnerable communities. Blacks, Latinx, and poor communities of color continue to bear the brunt of environmental and political storms that cast a spotlight on American democracy's tragic underbelly. Now, more than ever, America needs infrastructure and climate change policies that address structural racism and inequality by centering racial and economic justice.