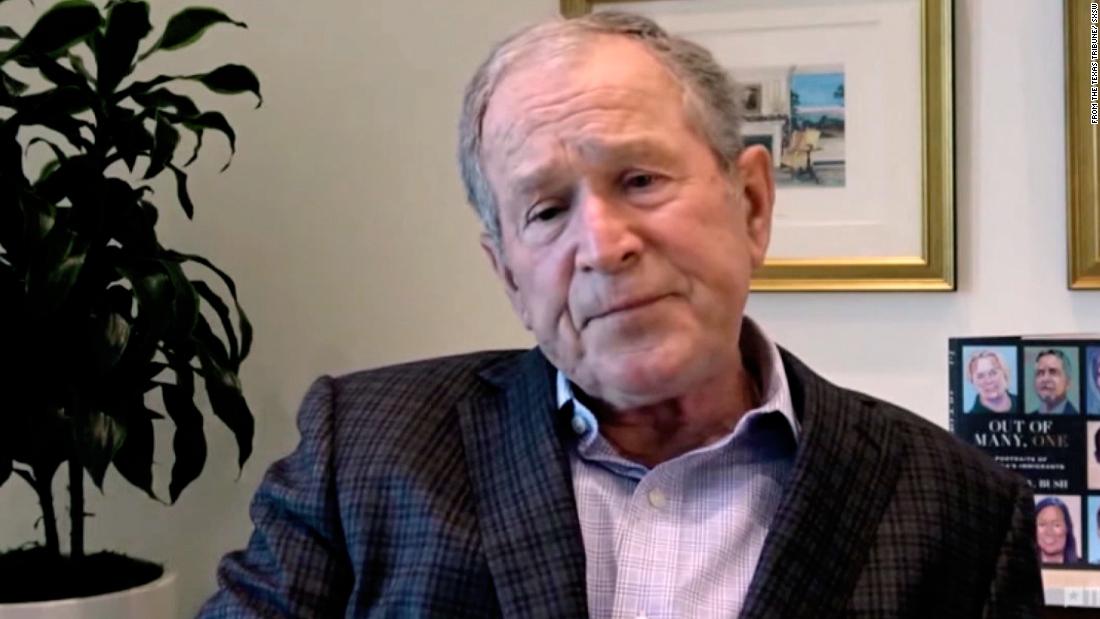 So, it was newsworthy when Bush, in an interview with the Texas Tribune as part of the Austin-based South by Southwest festival,
spoke out in personal terms
about the January 6 insurrection in Washington. "I was sick to my stomach," he said, "to see our nation's Capitol being stormed by hostile forces."
Good for him for using clear, plain, unambiguous language. Those who attacked our Capitol were indeed "hostile forces." They may also be traitors. For an American, to wage war against the United States is treason — the only crime specifically defined in
the Constitution
. Or perhaps they were
terrorists
.
At another level, though, it is disheartening to realize that Bush's comments were so noteworthy. In any other time, it would hardly surprise us to learn that a former President didn't like seeing his nation's Capitol
attacked
, its police officers
bludgeoned and brutalized
, its hallways defiled with feces, its Senate Chamber
breached and occupied
and the Vice President hustled to safety from a mob screaming
"Hang Mike Pence!"
These are not normal times, and the Republican Party is not a normal political party. Already, Trumpist Republicans are trying to gaslight their followers, saying what they saw on January 6 was not what actually happened. Sen. Ron Johnson of Wisconsin described the domestic terrorists whose riot caused five deaths and scores of injuries
this way
: "I knew these were people who love this country, that truly respect law enforcement, would never do anything to break the law."