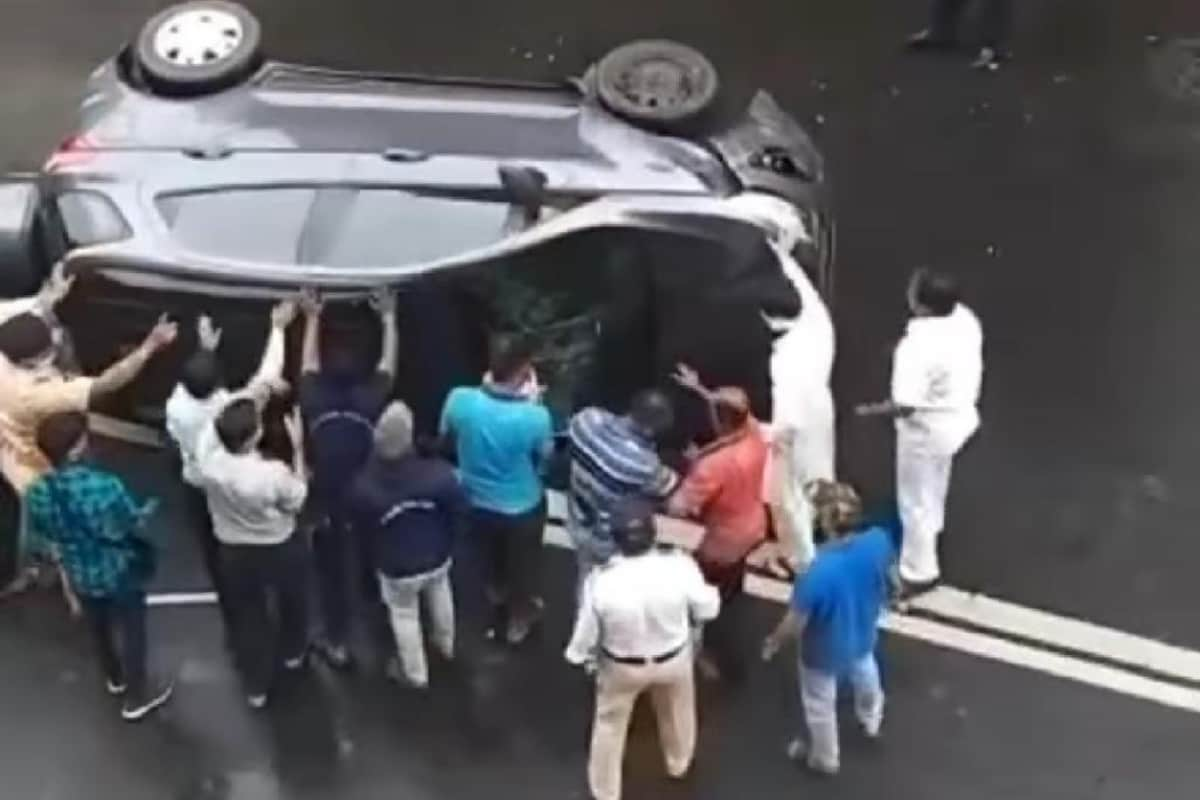 A video has gone viral on social media where some good folks from Walkeshwar in South Mumbai can be seen putting an overturned car back on its wheels. Originally posted by an Instagram user named Binjal Parekh, the video was later shared by content creator Manav Manglani with the caption, "DUM LAGAKE HAISHAAA The famous Mumbaikar spirit seen here in full force as people passing by helped and got an overturned car back on its feet in Walkeshwar #mumbai today #THURSDAY #helpinghands #ManavManglani @manav.manglani video courtesy @binjalparekh (sic)."
In the video, around 10 to 12 people can be seen lifting an overturned Ford Ecosport back on its wheels. The group of people includes both localities and police officers. While the act has been applauded by netizens, it is yet to be known who the owner of the car is and how it overturned in the first place.
As the video went viral, people started applauding the good samaritans for their kind gesture and hailed the "Mumbaiker spirit". While one user wrote in the comments, "Absolutely true nothing like the spirit of Mumbaikar's," another wrote, "And once they were finished all went to their merry business. No nonsense, that's why it's called Mumbai. No other city in the world has such helpful people, who stop from their busy life, help you and go away."
The local administration in Maharashtra decided to gradually relax the restrictions imposed during the lockdown and as soon as the unlock process started, people started flocking to tourist destinations. Once monsoon hit the city, Mumbaikars thronged the hill area of Lonavla, Navi Mumbai and also turned towards the hills near Pune.
The Maharashtra government has eased all restrictions from June 11 as the number of Corona cases came down to 500. During the second wave, the Statue of Unity was closed to tourists and is currently open to tourists again from June 8.
Read all the Latest News, Breaking News and Coronavirus News here