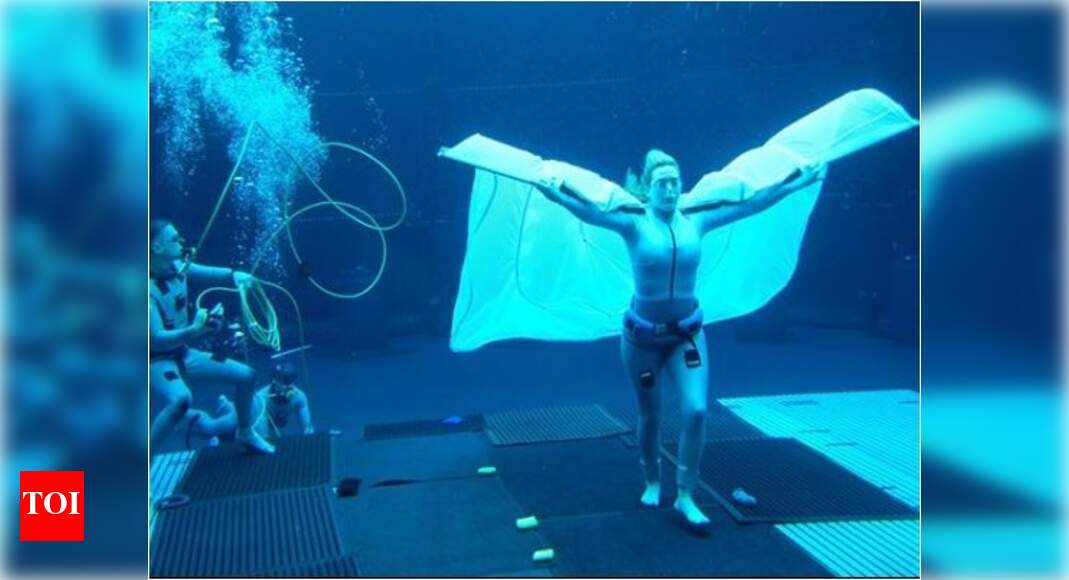 Actress
Kate Winslet
, who joins the ensemble cast of James Cameron's '
Avatar 2
', recently made headlines for filming seven minutes and fourteen seconds underwater scene. She unknowingly surpassed
Tom Cruise
's
underwater scene
record and in a recent interview Winslet opened up about it.
Talking about it in an interview, Winslet said that she felt this thing to be funny as she isn't on social media. Furthermore, she even added that a lot of people had come up to her and praised her work. Winslet even revealed that she had trained intensely for the scene for nearly four weeks and she really loved the experience.
Cruise had set the record of filming an underwater scene with six minutes while filming for 'Mission: Impossible: Rogue Nation' back in 2011 and Winslet has gone on to break the record by staying underwater for nearly seven minutes and fourteen seconds.
Meanwhile, filmmaker Cameron had recently revealed that the team has wrapped the shooting for 'Avatar 2'. Not only that but the team has finished 95% of the third instalment as well.