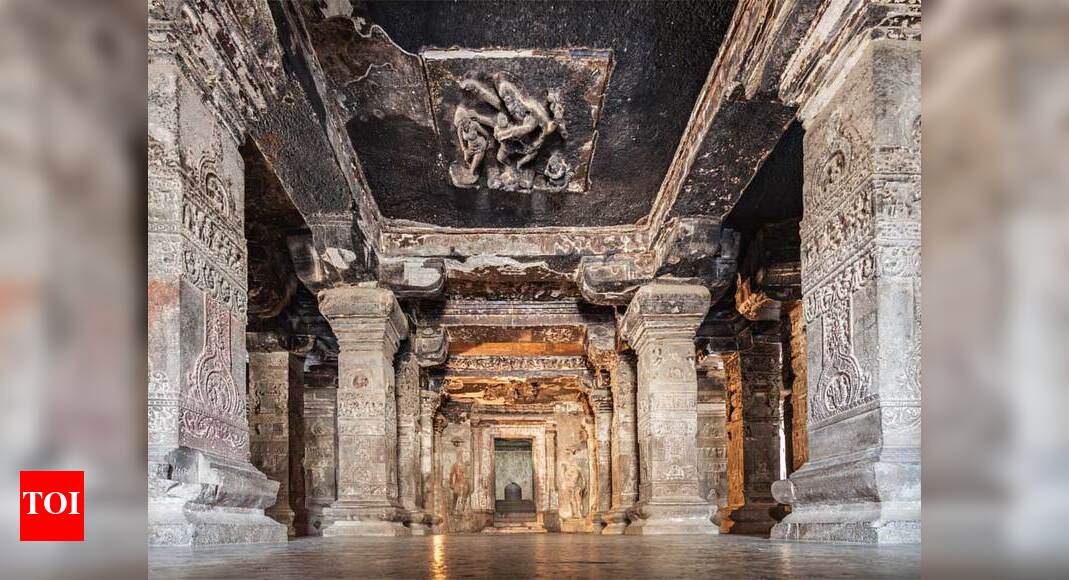 At the recently-concluded Tech4Heritage hackathon, a team of deep learning enthusiasts from IIT Roorkee won the top prize. Utilising a dataset of reference paintings to develop their AI model, the team 'Ancient AI' was able to come up with restorative outcomes with the help of deep learning techniques for the damaged murals of the Ajanta Caves. Comprising of Parth Chhabra, Kushagra Babbar, Arjav Jain and Aryan Prasad — all of whom are BTech second-year mechanical engineering students, the team embarked upon the hackathon to fruitfully utilise their lockdown days.
"The idea of undertaking the challenge came in September when Covid cases in India were at its peak. Our common interests in deep learning helped us in teaming up and engaging in the restorative process of the heritage site," says Parth, team leader of the group.
"We came across multiple impediments at the hackathon such as errors in logic, programming, syntax, which when addressed effectively, gave us an edge over other participants with less exposure. We had to leverage our skills to explore AI assisted image processing and reconstruction in great depth," Parth recalls.
Adequate data of damaged paintings and their corresponding restored paintings to better utilise virtual technology was needed to restore the paintings. The team's solution in restoring the damaged areas of the paintings lay in repairing those regions by altering the pixels of the damaged parts through mathematical inference from the neighbouring undamaged area. "We have been able to produce excellent outputs but to replicate what was done 2000 years ago requires perfection and we are striving towards it with more advanced techniques and AI models which will get better via continuous finetuning of the algorithms," Parth says.
It took Ancient AI close to 4 days to train their AI model to finally start recognising how to correctly fill in the damaged paintings. "We got an opportunity to innovate and create socially constructive projects that may help humanity, and the future generations as a whole," says Kushagra, who has worked on a variety of machine learning projects. His teammate Arjav is an automobile enthusiast with a passion to work on futuristic locomotives, while Aryan is a quizzer and enthusiastic about amalgamating data science and mechanical engineering.

The project, says Kushagra, taught them conducive ways of communicating, project management, sticking to tight deadlines and skills for practical implementation. Since winning, the team will work with the Sapio Analytics, one of the organisers of the initiative, to understand the mechanism of a professional working environment. "There are many historical sites and artefacts which need restoration and we plan to scale up the initiative after understanding the viability and potential," Kushagra adds.
Once the team's code is tweaked a bit and retested, it would be added to the Arctic Digital Archive which contains data of historical and cultural interest from several countries, for over 1000 years' preservation. "We have worked on digital restoration, but it can be easily followed by physical restoration through 3D printing which can aid in the reconstruction," Kushagra explains.
As of now they are not thinking of making a career out of digital restoration except perhaps to learn and perform. "All else becomes a by-product," Kushagra says.


The art of digital restoration
Digital restoration does not tamper with the original work of art. It is the images are worked on, to provide an idea of the glory of the original art. "Under the guidance of an art historian, digital restoration can be accurate and effective. The best part is, the original art masterpieces are preserved as they are, while the public gets an idea of their true beauty through digital restoration," says filmmaker, art historian and photographer Benoy K Behl.