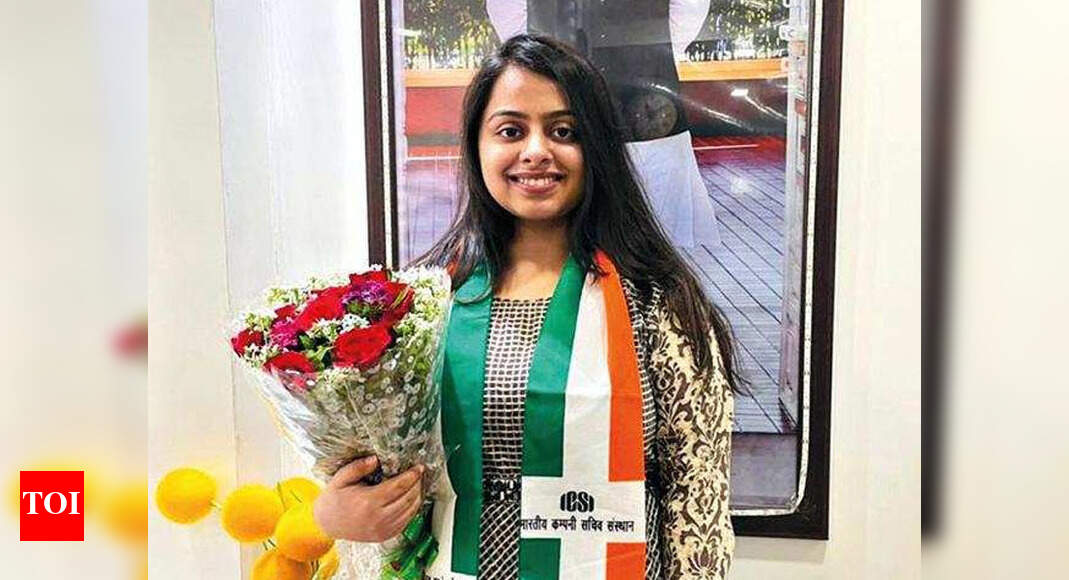 SURAT: A 23-year-old student from Vapi town of Valsad district has secured all-India rank (AIR) one in the company secretary (CS) final exam, results of which were announced on Thursday.
In all likelihood, this is the first time that a student from south Gujarat has topped the CS exam.

Tanya Grover scored 545 out of 900 marks, the highest among all students. Despite lockdown, online studies and delayed exam, Tanya cleared the exam in the first attempt after studying at home for nine months.

The CS (professional) exam was earlier scheduled in June 2020 but was postponed to December due to the global pandemic
"Most of the syllabus was completed by March, hence I did not face major problems. But I had to keep on revising till December," Tanya told TOI.
After completing graduation business administration (BBA) from Rofel College in Vapi, Tanya took coaching for CS in Mumbai. She secured AIR 19 in CS executive exam held in June 2019.
"I will go for an internship and take up a job as a CS in some corporate firm," said Tanya.

Her father Pradeep is engaged in the transport business while her mother Madhu is a homemaker.
Tanya's elder sister Kanika is a digital marketer. The family is originally from Ferozepur in Punjab while she did her schooling till Class XII in Bilaspur of Uttar Pradesh.
Another female student, Smoni Shah (24) from Surat city secured second AIR in CS (executive) with 405 marks out of 700. She prepared 12 hours a day and due to the pandemic, she had to learn and refresh through online studies. After completing her BCom, Smoni opted for CS and she will appear for the CS (professional) exam this year.
Two other students, Ayush Agarwal and Jay Mehta from Surat, are also among the top 50 in the country in CS (executive exam). Ayush scored the ninth rank with 519 out of 700 and Jay stood 23rd with 497 marks.