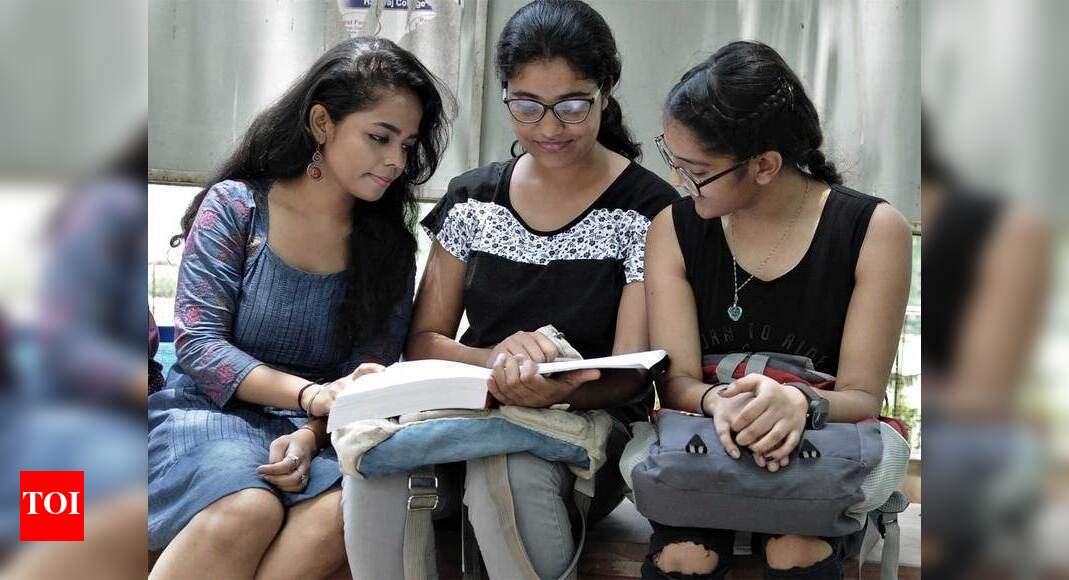 Considering that many countries are in the midst of the global Covid-19 crisis, it is safe to say that the internationalisation of higher education will be profoundly impacted by it. Travel restrictions and uncertainties will hamper both incoming and outgoing mobility of students and university staff worldwide. In 2019, 3209 Indian students went to the Netherlands for higher studies. In recent years this number has grown, mainly Indian master students to Dutch universities with excellent positions in international rankings. A significant drop in incoming student mobility in Dutch higher education is, however, to be expected in the coming academic year due to Covid-19 pandemic.
The 'new normal' will bring about major changes in the education globally. To ensure continuity, it is therefore essential to reinvent and break free from classical ways of learning and physical internships. The growing importance of internationalisation for the entire education spectrum is well known.
Nuffic, a Dutch organisation for internationalisation in education, committed to achieve internationalisation through the Netherlands Education Support Office (Nuffic Neso) in India by engaging with local and international partners such as education institutes and corporate to encourage and promote international virtual learning. It is also important to stay connected with the Holland Alumni (Indian graduates from Dutch universities) through – currently online – events and thematic activities. Nuffic has a worldwide alumni network, including a chapter in India.
Companies and education institutes are offering online internships (paid/unpaid) to Indian as well as Dutch students who have garnered positive response from students. Drawing parallel from corporate, government agencies of both the countries are exploring virtual platforms. As a result, many students now have access to courses online thus making it inclusive.

The majority of Indian students studying in the Netherlands are enrolled in STEM subjects such as Engineering, Computer Sciences, Artificial Intelligence, Science. The Netherlands has world class research universities: Technical University Delft, Radboud University, Groningen University, Eindhoven University of Technology, University of Twente, Maastricht University, Wageningen University, VU University Amsterdam, and many more. Also the Dutch universities of applied sciences have a lot to offer.
Students already enrolled in Dutch higher education institutes are being provided adequate facilities and support to continue their studies either on or off campus. However, for this year's intake most of the courses for the first semester has been made available online by Dutch institutes.
Nuffic conducted a research by conducting primary survey on how is Covid-19 affecting international students plan to study in the Netherlands. This survey made it clear, a significant proportion of the respondents(40%) is not deterred from studying in the Netherlands, but 24% think they will have to give up oncoming to the Netherlands and almost 36% are not sure yet. This shows that, while there are many uncertainties that may affect student's plans, there is still a substantial willingness to study at a university in the Netherlands.
Continued interest in studying in the Netherlands can also be observed at similar or higher level of applications for scholarship funding in these countries, such as the Orange Tulip Scholarship (OTS).However, the continued interest in studying in the Netherlands is conditional upon a number of concerns, foremost of which are financial constraints, travel restrictions and the question of whether studying in the Netherlands will offer sufficient on-campus and offline education, instead of mainly online, which is seen as less attractive. So, the near future appears blended where a mix of both online and offline offerings from both Indian and Dutch higher education institutions will define internationalisation in education in response to the Covid-19 pandemic. Blended learning is an opportunity to strengthen physical mobility with interactive virtual learning modules. Virtual courses and internships can be a stepping stone for further collaboration, exchange of talents and student mobility for the period after the pandemic.


(The author is member of the Board-Nuffic)