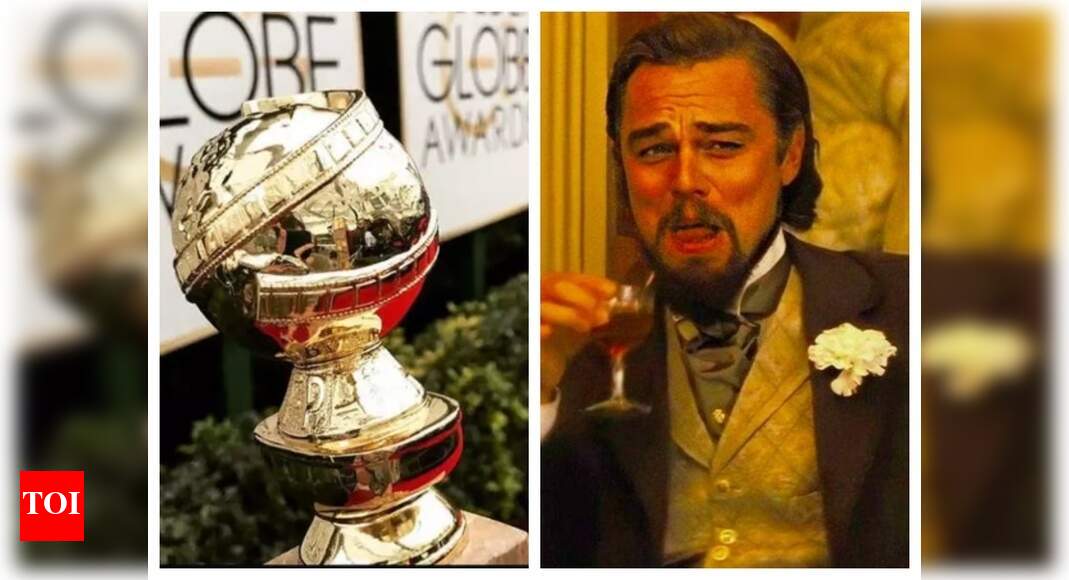 After a delay of two-months owing to the COVID-19 situation, the much-talked about 78th
Golden Globe Awards
took place on Sunday. The award ceremony, which was held virtually, was hosted by
Tina Fey
and Amy Poehler from New York and Los Angeles, respectively. This is their fourth outing as hosts of the award ceremony.
Not surprisingly, there was a little chaos with numerous calls, locations and people involved. From Daniel Kaluuya accidentally muting himself while delivering his Best Supporting Actor speech, to Jeff Daniels' expression and Bill Murray's background during his appearance, it has been simply hilarious. And needless to say, it was fodder enough for people on Twitter to start a meme fest.
Check out some of the most hilarious memes on the Golden Globe Awards doing rounds on Twitter:
jeff daniels excused himself from dinner to hop on a zoom call real quick #GoldenGlobes https://t.co/XO8rSG7sLE

— Seth Nieman (@seth_nieman) 1614562714000
The #GoldenGlobes going for the Guinness World Record for the world's biggest Zoom call. https://t.co/wdyl5UpVQ6

— Corey (@vancity1415) 1614560572000
The intern who is in charge of the technical difficulties at the Golden Globes https://t.co/VYgcDaxbBy

— linnéa, what's good? howdy (@hejjlinnea) 1614561886000
Daniel Kaluuya being on mute as he gives his Golden Globe winning speech perfectly sums up every Zoom meeting I've ever been on.

— Weisz. (@discbedientt) 1614561171000
Jeff Daniels didn't even attempt to put on a suit for this Zoom Call of an Awards Show. My spirit animal! … https://t.co/TeLSxbo3Mv

— BeeJay (@BeeRayJones) 1614562604000
This format of all the nominees being at home on Zoom with bad internet connections really shows off how the… https://t.co/8g8cRLgOu5

— Bionic Becky Tyler (@BeckyTylerArt) 1614563264000
Chloe Zhao without makeup in a regular green shirt sitting in front of her computer like the Golden Globes is a sta… https://t.co/qow13PKzX7

— Christine (@ChrissyChemist) 1614563234000
Zoom award shows hold a special place in Hell. #GoldenGlobes https://t.co/4Hk4UoaJsv

— Clarence Moye (@ClarenceMoye) 1614563183000
The Golden Globes is the event that honours the best performances and productions in film and television for the previous year. They are usually held on the first Sunday of the year but 2021's was pushed back by the Hollywood Foreign Press Association due to the Covid-19 pandemic.