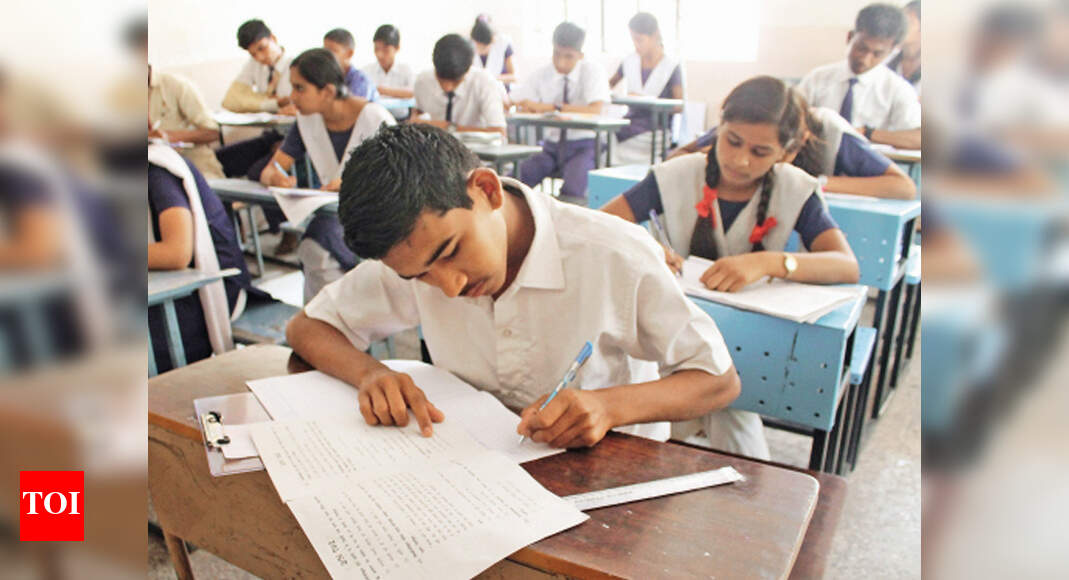 AHMEDABAD: The Class X and XII board examinations in 2021 will be postponed by two months this academic year owing to the unprecedented Covid-19 crisis. The Class X and XII board examinations will be held in May instead of the first week of March, said officials of Gujarat Secondary and Higher Secondary Education Board (GSHSEB) on Thursday.
Over 16 lakh students who will appear for the Class X and XII board examinations will get additional time to prepare for the examinations even as a sizeable portion of the academic year has been lost, because of the pandemic and subsequent lockdown.
The TOI had reported on November 1 that the decision to advance the 21-day Diwali vacation by a fortnight is an indicator that the state government intends to have a much longer second academic session to make up for the time lost during the first session. Schools had anticipated that the second academic session would be extended by about 40 days. The second session will now extend to 155 days instead of the normal period of between 115 to 120 days, GSHSEB officials said.
GSHSEB chairman A J Shah told TOI that the decision to hold board examinations for Class X and XII students has been taken with the view of giving them more time to prepare. "The examination dates will be announced later. It will give students additional time to prepare for the examinations, as they have lost academic days because of the pandemic," Shah said.
Meanwhile, education minister Bhupendrasinh Chudasama said on Thursday that the process of students filling up board examination forms will be taken up after the Diwali vacation. Under normal circumstances, this process is completed in all schools around Diwali. However, there will not be any change in the format of the board examinations, which will be held like the previous years. GSHSEB has reduced the syllabus for the board examination by 30%.
About 10 lakh students of Class X and about 6.30 lakh students of Class XII will appear for the board examinations next year.