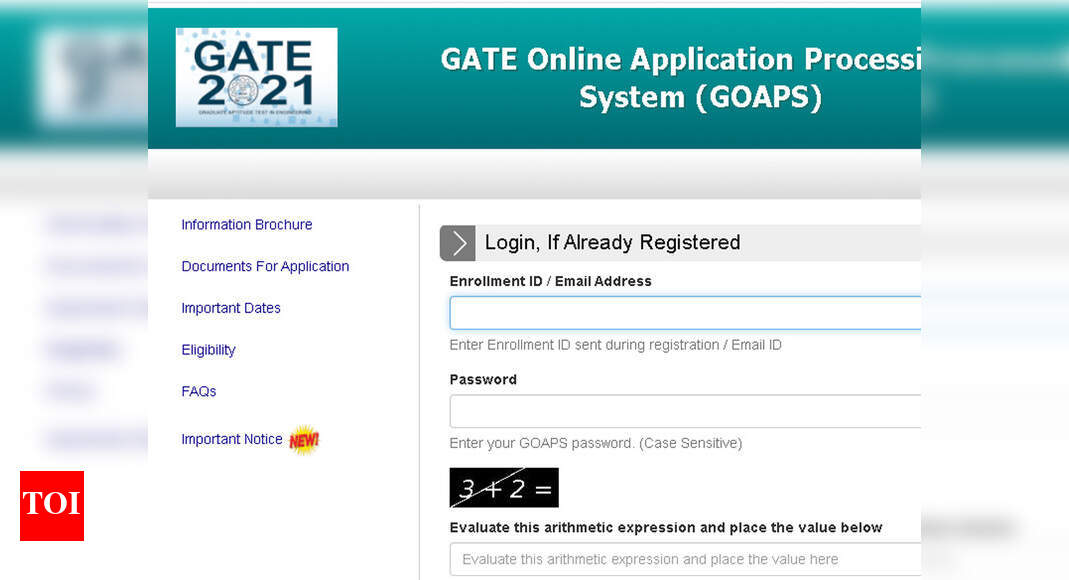 NEW DELHI: Indian Institutes of Technology (IIT) Bombay on Friday released the GATE 2021 results on its official website – https://gate.iitb.ac.in/.
Candidates, who appeared for the Graduate Aptidute Test in Engineering (GATE) 2021, can check their reuslt on the official website by entering their Enrollment ID / Email Address and Password.
According to the reports, a total of 17.8% candidates qualified in GATE 2021, a notch lower than last year's 18.8%.
Around 7,11,542 candidates appeared for GATE 2021, out of which 1,26,813 candidates. Out of the total qualified candidates, 98,732 are male and 28,081 are female.
The exam, which opened its doors to third year students, saw about 10,000 qualify out of the close to 1 lakh younger aspirants. GATE 2021 examination was held for 27 subjects, including two newly introduced papers — Environmental Science and Engineering and Humanities and Social Sciences. The percentage of qualified candidates in individual papers varies from 8.4% to 29.5%. Subjects like computer science saw qualifying scores drop from 28.5 to 26.1 in 2021. Similarly, the cut-off marks for electrical engineering are 30.3 this year.
The official scorecard can be downloaded from the GOAPS portal from March 30 to June 30.
Direct link to check GATE 2021 result
GATE is a qualifying exam for those seeking admissions to masters and PhD programmes in science & technology, and humanities, and also to participate in placements of public sector undertakings.
GATE-2021: Highlights


* Dates of examination: Friday 5th, Saturday 6th, Sunday 7th, Friday 12th, Saturday 13th and Sunday 14th February, 2021. There are two sessions (forenoon and afternoon) each day.
* Fully Computer Based Test (CBT).
* Two NEW subject papers are introduced:

– ES (Environmental Science and Engineering)

– XH (Humanities and Social Sciences) in Economics / English / Linguistics / Philosophy / Psychology / Sociology.
* Total number of subject papers: 27
* Syllabi of all subject papers have been revised for GATE 2021.
* All Test Papers of GATE 2021 was entirely objective type.
* The pattern of questions included some Multiple Choice Questions (MCQ), while the remaining questions were Multiple Select Questions (MSQ) and/or Numerical Answer Type (NAT) questions.
* ONE or TWO subject papers allowed. TWO Paper combinations have to be chosen from the given list of combinations of papers. Final allotment of TWO papers will still be subject to availability of infrastructure and dates.
* Eligibility criteria is relaxed. A Candidate who is currently studying in th 3rd or higher years of any undergraduate degree program OR has already completed any Government approved degree program in Engineering / Technology / Architecture / Science / Commerce / Arts is eligible to appear for GATE-2021 examination.
* There is NO age limit to appear for GATE 2021 examination.
* Organising Institute: Indian Institute of Technology Bombay (IIT Bombay).