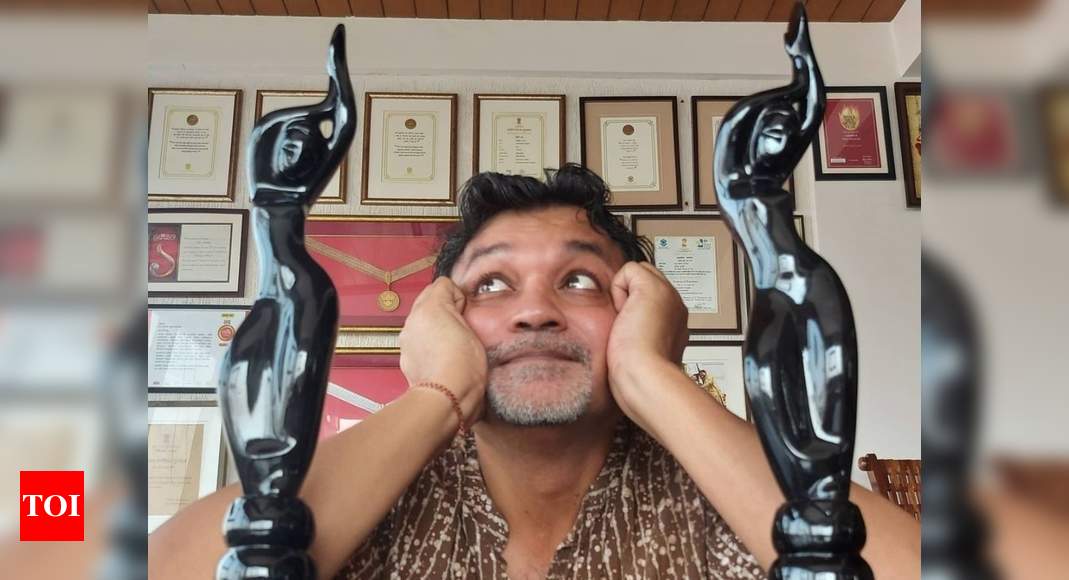 Filmfare recently celebrated excellence in Tollywood with its fourth edition of
Joy Filmfare Awards Bangla
and popular director
Srijit Mukherji
's films '
Gumnaami
', 'Shah Jahan Regency' and '
Vinci Da
' bagged not one but six trophies in several different categories, including the Best Film honour. The ace filmmaker opened up about his win in an exclusive interview with ETimes. Excerpts:
How does it feel to win six trophies at Joy Filmfare awards Bangla 2020?


It's a fantastic feeling! Mostly because I've grown up reading stories about Filmfare Awards. Along with National Awards, they are the most prestigious awards in the country. You grow up seeing your icons and idols getting these awards right from the 1950s, so, it's very special because, individually, this is the first time that I got a Black Lady. My films have got Filmfare awards before this though.
Since you also bagged the National award recently, have the celebrations doubled?


Yes, it's been a very special couple of weeks. First, we got the Best Album, Best Song, Best Music Director, Best Playback Singer of the decade award at the Mirchi Music Awards, the Best Feature Film in Bengali and Best Adapted Screenplay Award for 'Gumnaami' from the National Award jury. It was my fifth National Award and tenth for my films. Now, capping it off with six Filmfare awards in major categories, has been very delightful and ecstatic.
How did you celebrate?


The only way of celebration I know is to work even more. So, I went back to working on my next film.
You mentioned makeup and prosthetics playing big for 'Gumnaami' and 'Vinci Da'. Can you please tell us more?


For both, 'Gumnaami' and 'Vinci Da', Somnath Kundu's contribution has been immense. In fact, 'Vinci Da' is inspired by the life and struggles of Somnath Kundu, so, we were really hoping for a National Award for him, which didn't happen, unfortunately. I guess the next big thing was 'Gumnaami' getting the Best Bengali film title. If you remember the controversy at the Rashtrapati Bhavan, it speaks volumes about the makeup skills of Somnath Kundu, which was so good that people got confused if it was actually Netaji Subhas Chandra Bose's portrait or Prosenjit Chatterjee's. There's an immense contribution of Somnath to both films.
What's next?


I will start shooting for my second Hindi film 'Sher Dil' later this year. I'm really looking forward to working with Pankaj Tripathi.