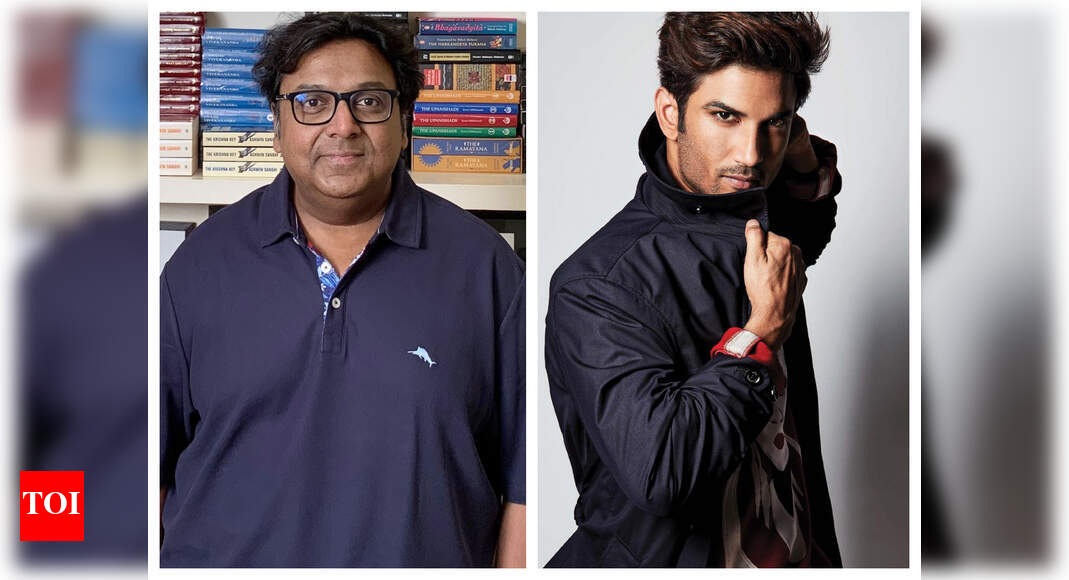 Indian author
Ashwin Sanghi
's book '
Keepers Of The Kalachakra
' is being adapted into a series. The bestseller is a mythological-science fiction thriller that tells the story of men who guard the 'Kalachakra' or Wheel of Time.
In an exclusive chat with ETimes, Ashwin Sanghi spoke candidly about this upcoming venture, his dream cast and Bollywood's new trend of turning book adaptations into blockbusters.
Sharing his thoughts about the ideal person to take this franchise forward, he said, "The person I wanted, alas, is no more – Sushant Singh Rajput. He was like an excited child when it came to quantum physics, which is what this thriller is about."

Although he didn't get his leading man, he is excited for the journey ahead with his new venture tiptoeing along the lines of fantasy. Sanghi explained, "Keepers Of The Kalachakra is a cutting-edge thriller that explores the overlap between quantum theory and spirituality and I'm truly excited that this story will come alive on millions of screens soon through Abundantia."
This new venture will be among the long list of Bollywood films and series being adapted from best-selling novels. Opening up about the new trend that he dubs 'absolutely necessary,' he says, "Books bring a fresh perspective and innovative content. (This is) Not just a good trend but a vital one."
When quizzed about his favoured movie adapted from a book, pat came his reply, "'The Godfather' wins hands down."
As far as 'Keepers Of The Kalachakra' is concerned, the Vikram Malhotra-headed Abundantia Entertainment has acquired the rights to the book and plans to convert it into a multi-season series. The author will work closely with the screenwriters' team to bring the book to life.
Sharing his excitement on his new venture, Ashwin said, "Vikram Malhotra, Shikhas Sharma and Abundantia are outstanding partners to collaborate with. Their vision for this book is exhilarating. I am sure that we will deliver a series that will pack a punch."
The book follows scientist Vijay Sundaram, who races against time to save humanity from impending doom. Zigzagging from the Ramayana to the birth of Buddhism; from the origin of Wahhabism to the Einsteinian gravitational wave-detectors of LIGO; from tantric practitioners to the Oval Office; and from the rites of Minerva, shrouded in frankincense, to the smoke-darkened ruins of Nalanda, 'Keepers Of The Kalachakra' has it all.