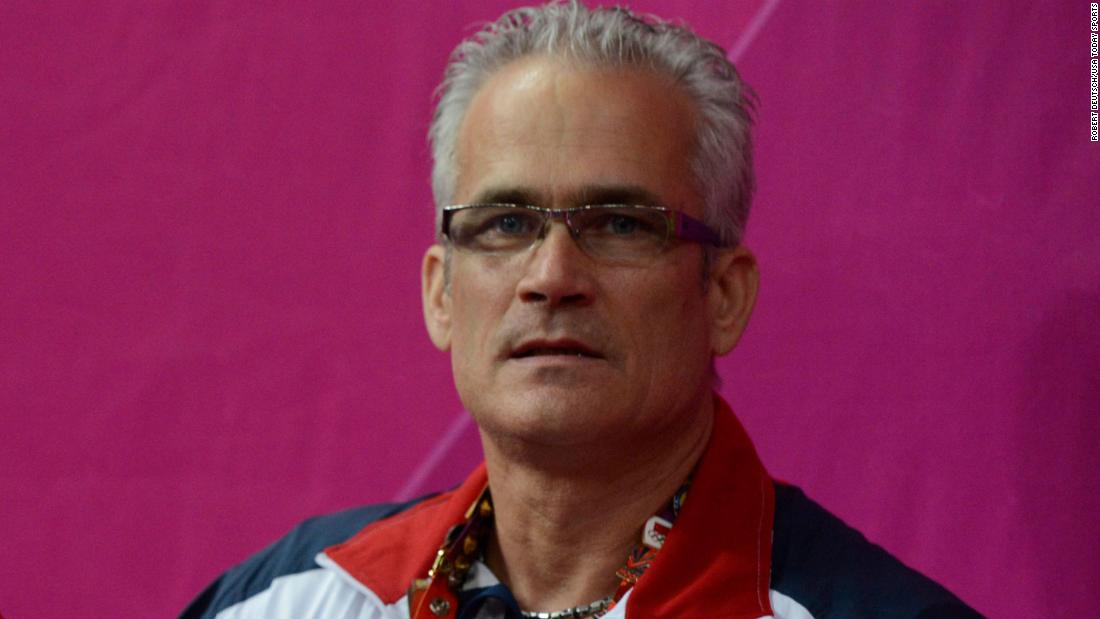 Geddert is the former owner of the Michigan's famed Twistars Gymnastics Club. It was one of the places
Larry Nassar
, the disgraced former gymnastics physician, had admitted to sexually abusing young female athletes.
Even after USA Gymnastics fired Nassar in the summer of 2015,
Geddert continued to support him.
In September 2016, Geddert was quoted as saying Nassar is "an extremely professional physician" who "goes above and beyond" for his gymnasts.
In January 2018,
USA Gymnastics suspended Geddert
. The organization did not detail why but cited a provision in the organization's bylaws that allows interim measures to be taken to "to ensure the safety and well-being of the gymnastics community."
The next month, Eaton County Undersheriff Jeffrey Cook said Geddert was the
subject of an investigation
after people came to authorities with complaints about the former coach.
At the time, Cook's office wouldn't comment on the type of complaints, type of investigation or how many people had come forward.
A year later, Michigan's attorney general said her office had taken over the investigation of Geddert.
This story is developing. Check back with CNN for updates.