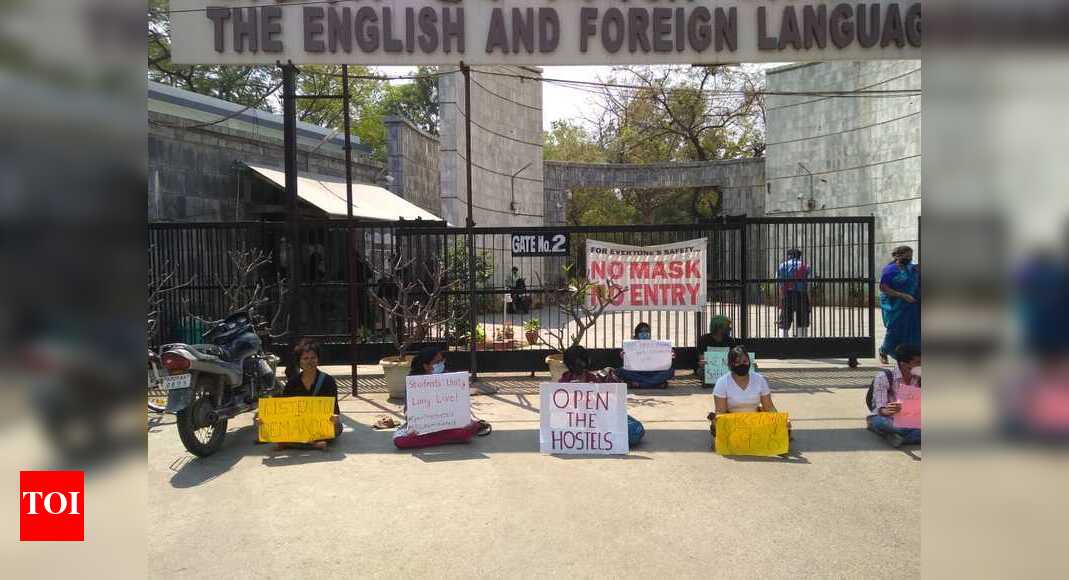 HYDERABAD: The English and Foreign Languages University, Hyderabad (EFLU) has decided not to conduct any in-person classes until March 31, 2021. The standing committee took the decision following resurgence of Covid-19 virus in some states.
The committee is prioritizing the safety and the well-being of the students and decided to not conduct in-person classes. "The university is exclusively dedicated to the study of humanities and does not have science, engineering or technological subjects that require in person access to the laboratories for experiments. In view of this, the committee resolved that the classes will continue to be conducted in the online mode until March 31, 2021 after which the situation will be reviewed," stated a circular issued by the Prof T Samson, EFLU registrar in-charge.
The decision has not gone down well among students who held a protest in front of the university on Thursday seeking reopening of hostels. A similar protest was held on February 18, 2021.
"We never demanded resumption of in-person classes in the first place. We have only been demanding access to the hostel and other facilities only for the students who are in need. We are now left with no other option than to wage a collective struggle yet again," said Shishir Gupta, a master's student at EFLU.