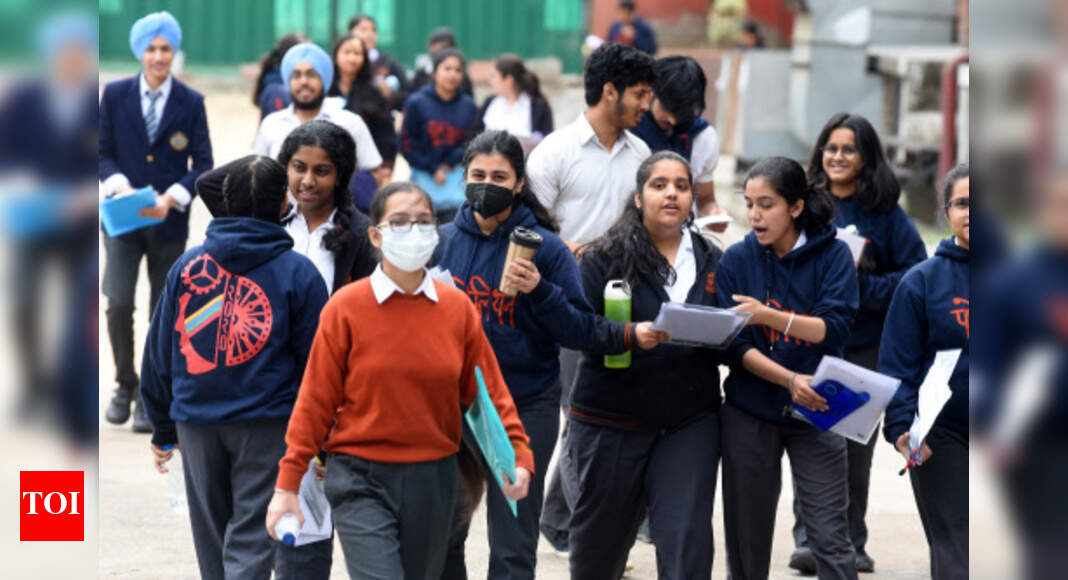 After introducing Entrepreneurship Mindset Curriculum (EMC) and happiness curriculum in government schools in 2019, the Delhi government recently announced the Delhi Board of School Education, aiming to promote application-based learning, discarding rote learning, and promoting innovative assessments for school children.
"The newly established board will help introduce some reforms in education, which will be a departure from tradition learning," says Ajay Kumar Choubey, principal, Rajkiya Pratibha Vikas Vidyalaya, Hari Nagar. Since Delhi is yet to get complete statehood, so the board will be introduced from KG- class VIII, while class IX-XII students will be taught the CBSE syllabus.
"It is being speculated that initially, 20-25 schools from east Delhi will follow the new board on the pilot-basis," says a PGT Mathematics of a government school, on condition of anonymity. Currently, Delhi has close to around 1,000 government schools and around 1,700 private schools, the majority of them affiliated with the CBSE.
Exam reforms


"Suggestions are invited from teachers and principals for suitable alternatives for three-hour annual examinations. They have also been asked to find out reasons behind failure to implement Continuous and Comprehensive Evaluation (CCE) scheme, activity-based learning," says PGT Mathematics. "
CBSE vs state board


Highlighting the challenges, Choubey says that the new board has to compete with the CBSE which is internationally recognised and widespread in India. "Students will opt for it depending on effective implementation and innovative approach to education. Discussion on application-based learning, holistic growth, and discarding the rote learning has been going on for a long."
Atul Kumar, head of school (HOS), Sarvodaya Vidyalaya says the board will strengthen communication between schools and authorities. "It takes longer to get approval from CBSE officials when the school decides to introduce something new," says Kumar.
Introducing topics related to local needs and regional languages including Hindi, Urdu, and Punjabi will get more attention after the setting up of the Delhi education board, adds Kumar.
Deshbhakti curriculum


Deshbhakti curriculum will have a modified version of History and Civics or Political Science. "Concrete components will be decided soon," he adds.
"This will include in-depth chapters on the Indian Constitution, freedom fighters, and prominent leaders, "says Kumar.