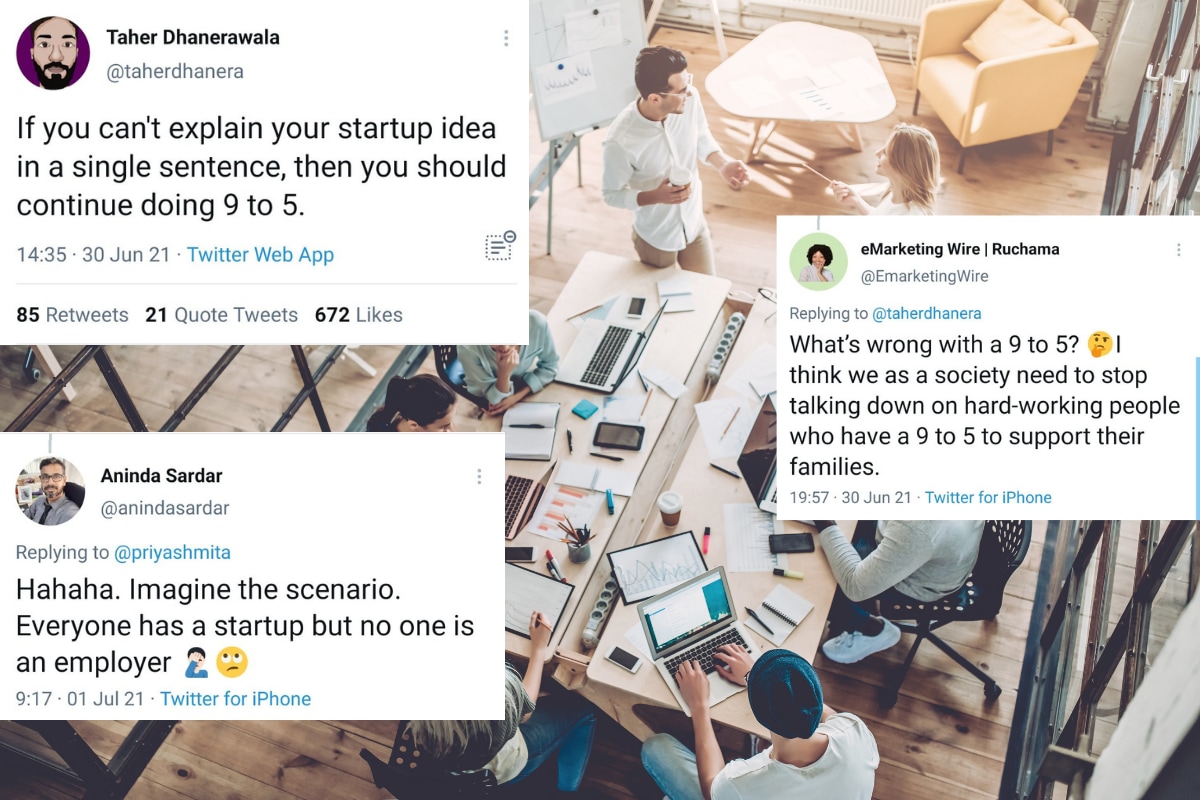 The 9-5 jobs vs entrepreneurship debate have been going on for years. Over time, people realised that while some people wanted their own startups, some were completely satisfied with their 9-5 jobs. However, an entrepreneur had a different opinion and is now facing flak on Twitter after making an unkind remark on 9-5 jobs. Twitter user Taher Dhanerawala, with the handle @taherdhanera said in a tweet on Wednesday that if a person couldn't explain their startup idea in one sentence, then the person should go back to their 9-5 jobs.
Following his tweet, users started questioning him what was wrong with having a 9-5 job. While some users said 9-5 jobs should not be disliked, some made jokes on what would happen if everyone had their own startups.
While the debate continues on what kind of a profession is better, it can be assumed that a person should love his/her job no matter what they are doing. To each his own, maybe?
Read all the Latest News, Breaking News and Coronavirus News here