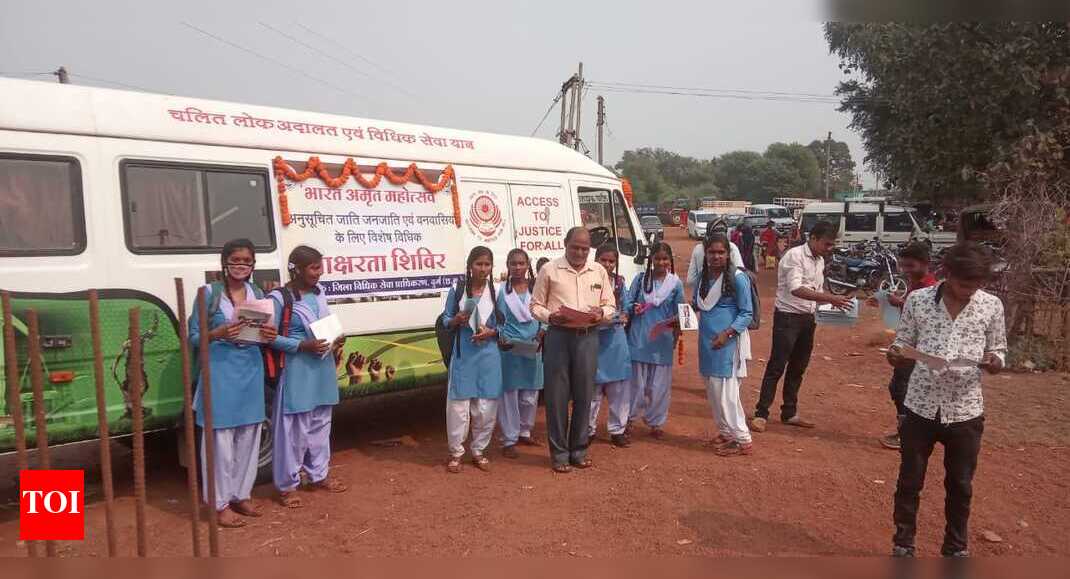 RAIPUR: Chhattisgarh State Legal Services Authority has organized nearly 200 Legal Literacy Camps across the state in which legal, educational and health issues of underprivileged people especially the tribals were addressed.
"We all are very well aware about NALSA (Protection and Enforcement of Tribal Rights) Scheme, 2015, which expects from us to deal with vulnerability issues, legal issues, health issues and educational issues of tribal people, therefore, we have tried to address all these issues in above literacy camps. In our efforts, we have been able to address the small health concern of 1,418 tribal people by conducting health camps. We have also inspired 2,289 tribal children for not leaving their education and continuing it up even after class 10th. We have also tried to inspire people for education of girl child", said CGSLSA member secretary Siddharth Aggarwal.
He added that we have also tried to settle legal issues of 2,861 tribal people by informing them about the availability of NALSA's integrated help line no. 15100, wherefrom, they can seek necessary legal information and assistance as and when required.
The camps were organized as a part of celebrations of "Bharat Ka Amrut Mahotsav" under guidance of CGSLSA patron-in-chief and Chhattisgarh High Court chief justice PR Ramachandra Menon and CGSLSA executive chairman and Chhattisgarh High Court judge Justice Prashant Kumar Mishra.
In above literacy camps, tribal people were also made aware about their rights on the basis of the booklet "Kanoon Ko Jane" prepared by the Union Ministry of Law and Justice under Access to Justice Scheme. The said booklet is enclosed as Annexure-A. People were also made aware about the various beneficial schemes launched by the state government for the tribal people. In addition, pamphlets were also distributed to aware people during these camps.