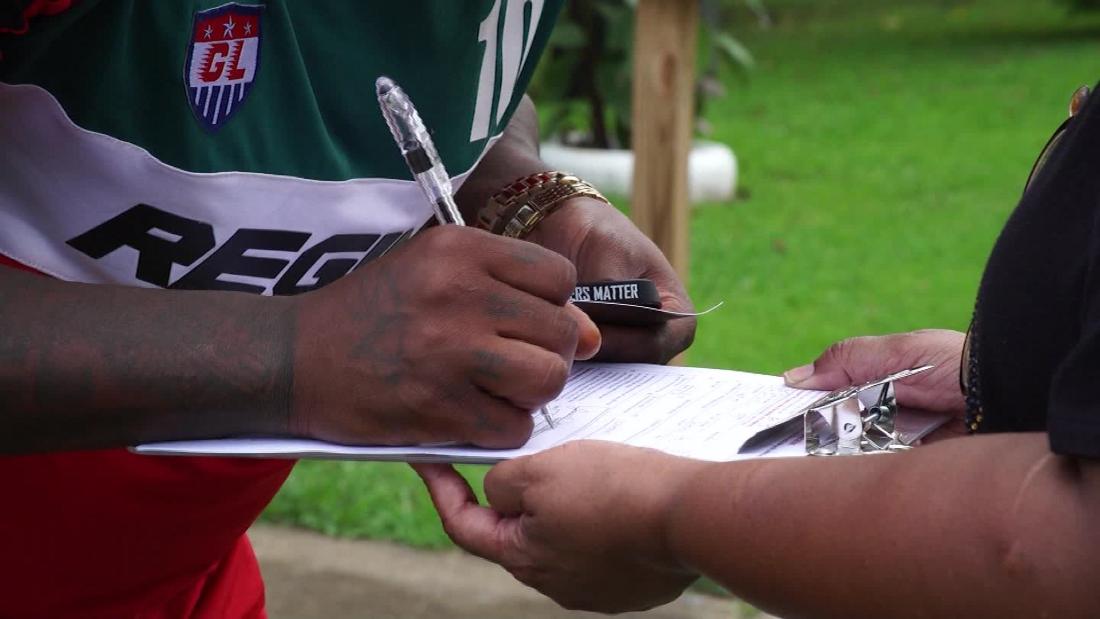 President Donald Trump
and Democratic rival
Joe Biden's
radically different visions of America aren't the only things on the ballot. Fundamental rights are subject to the vote, too, more than half a century after the struggle for Black freedom.
America is at a time of crisis
: a nationwide reckoning on race, police brutality and what justice looks like, a crippling pandemic and an increasingly economically divided citizenry.
Despite the protests that jolted the country throughout the summer in the wake of the police killings of Breonna Taylor and George Floyd and the
current unrest in Philadelphia
following the police shooting of a Black man, Walter Wallace Jr., Black Americans are among those showing up at the polls in
record numbers
.
Voter suppression
Trump has spent months trying to delegitimize the electoral system and he has threatened lawsuits against states well before Election Day. Biden, the Democratic presidential nominee, has urged voters to create an outcome so unassailable that Trump can't steal a second term via litigation before a Republican-friendly Supreme Court.
Tuesday's contest isn't a mere duel between two parties. It's a battle between two categorically different approaches to governance. The Democrats want to mobilize as many voters as possible; the Republicans — the political minority — want to go in the exact opposite direction.
"When you balance the harms, you've got to weigh in favor of that — in counting the votes," Judge Andrew Hanen ruled after a nearly three-hour hearing.
Police brutality
High-profile shooting deaths of Black Americans have occurred with seasonal regularity this year.
In particular, the police killings of Taylor and Floyd sparked sustained uprisings throughout the summer.
In October, Taylor's family launched a foundation both to keep the 26-year-old's memory alive and to fuel political change. One of the foundation's ambitions on the latter front: shuttling Louisville voters to polling sites, free of charge.
"Please, if you don't have a candidate in mind, just vote because Breonna can't vote," Austin told Kaur.
Covid-19's uneven toll
And yet, as it's become clear over the past eight months that Covid-19, the disease caused by the virus, poses a disproportionate threat to people of color, the catastrophe has grown less urgent in some political leaders' eyes.
Black voters have noted this neglect in more recent weeks, too.
Wilkins sees how the Trump White House's decisions have uniquely harmed people of color — and will likely have consequences far into the future.
"The nomination of a conservative to the Supreme Court, stacking of lower courts in order to have cronies to carry out conservative ideas, most likely will affect Black and brown people," Wilkins said. "They'll affect things such as civil rights, Obamacare — all of these things have the potential to negatively impact minorities."