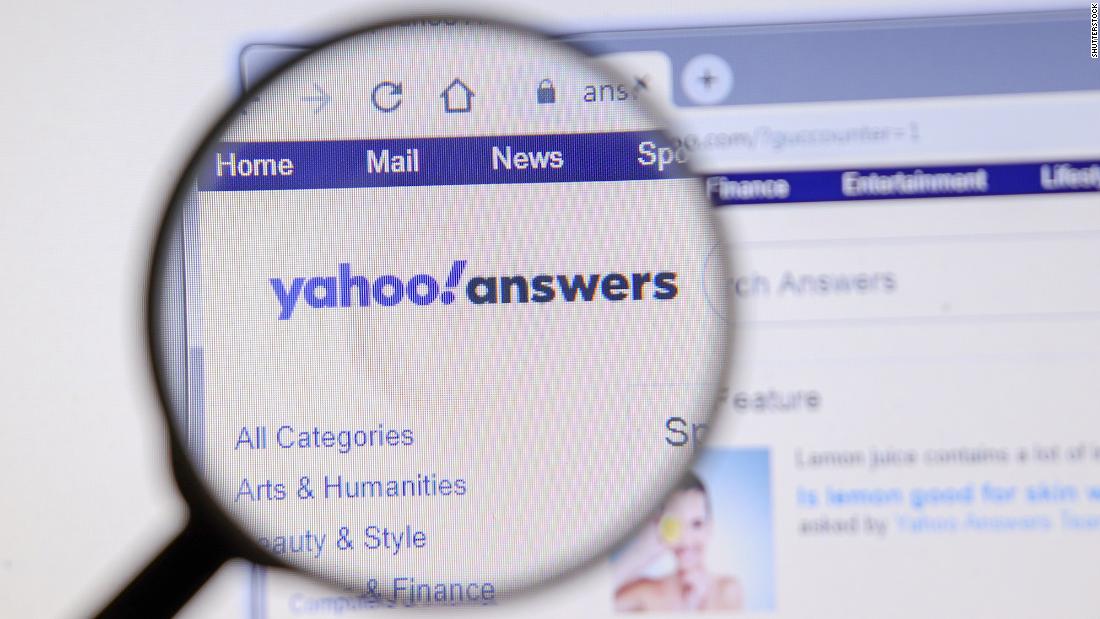 It was one of the few sites where students seeking homework help, curious and ill-informed adults and, of course, trolls willingly sought each other's guidance.
Yahoo's Q&A community, an oft-forgotten haven for eccentrics to ask nonsensical questions and offer largely unhelpful responses, is shuttering this month after nearly 16 years. The
Verizon-owned website told users
the platform is "less popular" than it once was, and resources will be directed to products that "better serve our members."
The site's members, the loyal few that remain, are distraught and devastated. Naturally, they submitted questions on which site to make their home in next.
Yahoo Answers had an odd appeal
Yahoo Answers is perhaps most fondly remembered as an unintentionally hilarious platform for some of the strangest folks on the internet. Few of the questions made sense, and typos and misspellings, while endearing, often bordered on illegibility. Serious inquiries were rarely answered.
The site had the staying power that Ask Jeeves and similar sites lacked. Whereas Ask.com turned into a mini-news aggregator and Quora was co-opted by high school students looking for solutions to problems in specific textbooks, Yahoo Answers clung to its irreverent roots while much of the world moved on without it.
It's less innocent than you remember
Nothing gold on the internet can stay, and like other digital town squares, Yahoo Answers has devolved into something far bleaker than it was in its mid-2000s heyday: Partisan bickering and outlandish conspiracizing have, naturally, found a home there, too.
Unlike Reddit, there are no hyper-specific crevices to hide in. On Yahoo Answers, with its limited categories, the questions are out in the open.
Those blessedly unhinged questions and answers will be available in read-only mode starting April 20. The users who asked them and, for some reason, want to save the content forever have until June 30 to download them.
The legacy of Yahoo Answers
Yahoo Answers didn't give us much in the way of genuine advice. It didn't make a dent in the zeitgeist in the same way Reddit has.
Aren't we all just desperately seeking answers about life's mysteries and trying out random solutions to see what sticks?
Sure, we aren't usually asking about "Luigi boards" or "wiggy boreds." But we still often turn to a community of strangers online to answer questions, form our opinions and make important choices on everything from what to eat to who to vote for.
Users mourn — and move on
But the apparently still-vibrant Yahoo Answers community isn't taking the site's imminent shuttering well.
"Isn't Yahoo Answers shutting down enough proof that there is no God?"
"Is the shutting down of Yahoo! answers the beginning of the end?"
"Which website should we destroy next?"