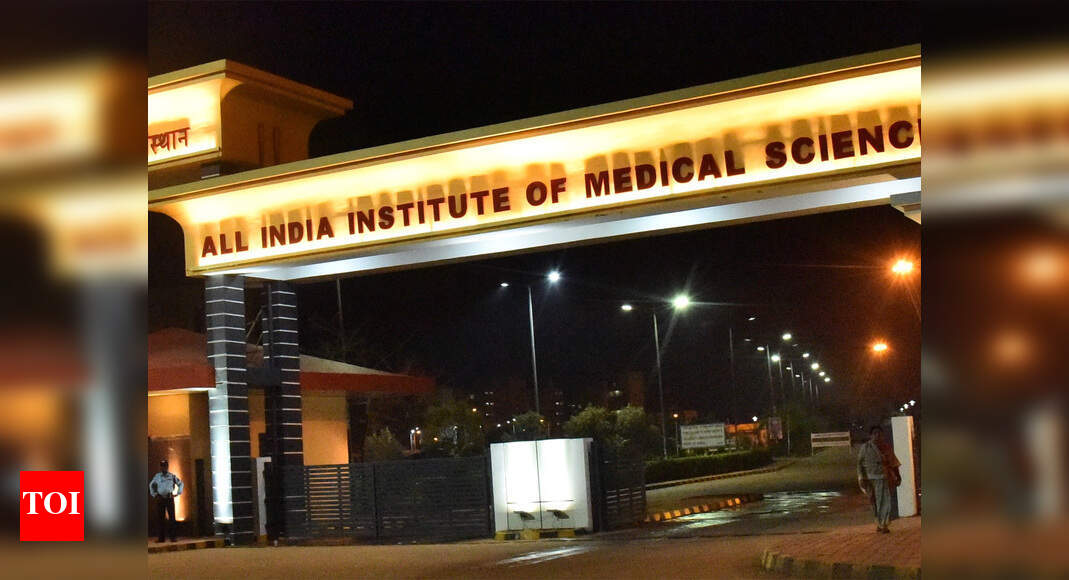 BHUBANESWAR: The microbiology department of AIIMS Bhubaneswar has been selected as the state-level Virus Research and Diagnostic Laboratory (VRDL) for the state of Odisha.
This laboratory will be established under a national scheme of 'Setting up of a nation-wide network of laboratories for managing epidemics and national calamities' sanctioned by the department of health research under the ministry of health and family welfare.
Country has witnessed several viral infections like dengue, chikungunya, influenza, rotavirus, measles rubella and Japanese encephalitis. Besides, India has witnessed acute outbreaks or threats of infiltration of new viruses like Nipah Virus (2001, 2007 and 2018), SARS-CoV (2003), Avian Influenza H5N1 (2006) and others.
Keeping the emerging or re-emerging viral infections in mind, the Union ministry of health and family welfare has taken several decisions for early identification and diagnosis of all viral infections of public health importance. Set up of VRDLs is one of these schemes. It will be established at the medical college level, state level and regional level.
"As the state VRDL, AIIMS Bhubaneswar will now be enabled for timely identification and genetic study of viruses of public health importance including novel and unknown, emerging or re-emerging viral strains," said Baijayantimala Mishra, head of the department of the microbiology department, AIIMS Bhubaneswar.
She said they will start installing new equipment for VRDL very soon. "This laboratory will conduct virus research including genome sequencing. We have an existing laboratory in our department and we can set up the VRDL in our department," said Mishra.
The microbiology department has been working as the mentor institute for all the medical colleges and government institutes of Odisha and West Bengal for Covid-19 RTPCR testing besides conducting Covid-19 RTPCR testing of around 90,000 samples since its functioning as the second Covid-19 RTPCR testing centre in the state of Odisha.