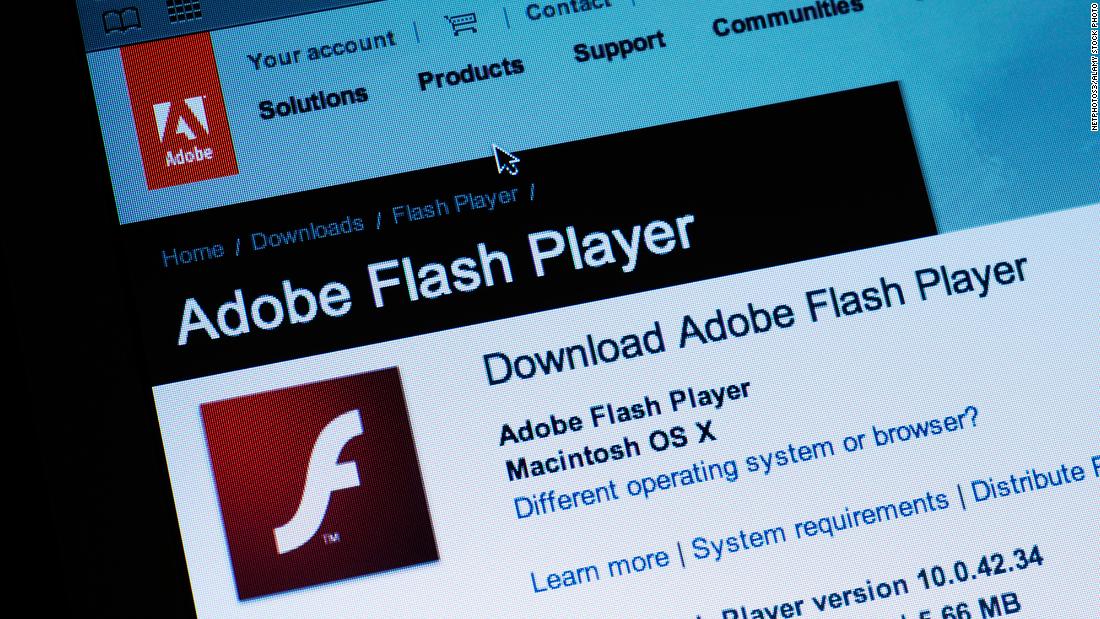 The writing has been on the wall for a long time. Although Flash played a crucial role in the early days of the Internet — it used to be, for example, the standard way YouTube played its videos — it has become obsolete. Open web standards like HTML5 made it possible to embed content directly onto webpages.
Even when it was still useful, it was far from universally loved. When some iPhone users bemoaned the lack of Flash on their devices, rendering some websites unusable,
Apple
(AAPL)
cofounder Steve Jobs refused to give in. In 2010, he penned a
scathing open letter
about the software, saying iPhones and iPads would never support Flash, which for years was
plagued with
bugs and security vulnerabilities
.
That marked the beginning of the end. A year later, Adobe said it would no longer develop the software on mobile devices.
Flash Player remained a ubiquitous tool for desktop across multiple web browsers, with
more than 1 billion users
just a decade ago, making it a particularly useful vulnerability for hackers to exploit. The software was a notorious target for hackers and resulted in numerous high-profile security breaches.