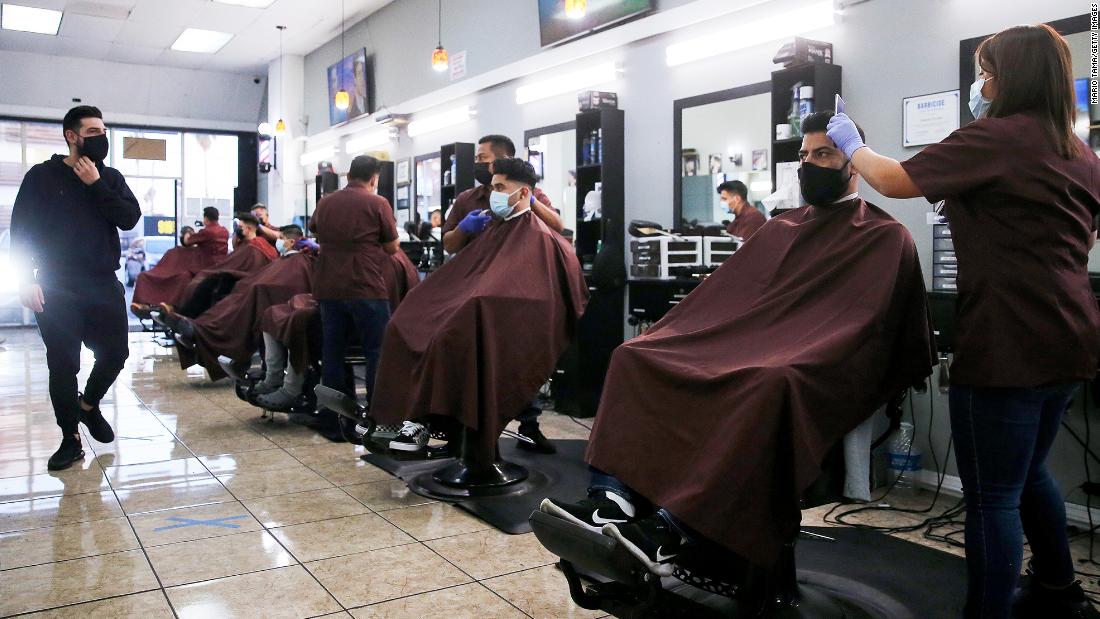 Here's what you need to know to
Get Up to Speed and On with Your Day
. (You can also get "5 Things You Need to Know Today" delivered to your inbox daily.
Sign up here
.)
1. Coronavirus
The highly contagious Covid-19
variant first discovered in the UK has now spread to all 50 states
. More than 15,000 such cases have been reported in the US, and while vaccines are highly effective against the variants, medical experts are worried we may not be vaccinating fast enough to prevent
more major outbreaks
. Remember, this mutation is dangerous because it's more severe and easier to catch. Meanwhile, the US is under pressure for
its failure to share unused vaccines with other countries
, even as powers like Russia and China have pursued aggressive vaccine diplomacy with others. Secretary of State Tony Blinken said things are moving as fast as possible, and the US will not use the exchange as a way to gain political favors.
2. Infrastructure
The Senate parliamentarian, the person who interprets the rules and procedures of the body, has ruled that Democrats may amend the budget resolution they used for their Covid-19 relief bill. This is a key ruling for Democrats, because it could give them a way to pass President Joe Biden's infrastructure legislation without Republican support in the same way they got that big Covid-19 plan through. The infrastructure plan is the next big White House priority, but it's gained quick pushback from Republicans who have argued it's too expensive and includes overly partisan programs. This bill also encompasses far more than bridge repairs and repaved highways — for instance, it also includes $400 billion to revolutionize home health care for the elderly and disabled.
3. LGBT rights
4. Israel
5. Russia
BREAKFAST BROWSE
The Baylor Bears have won their first men's NCAA basketball title 
Illinois gymnast shows off Covid-19 vaccination card after sticking the landing
NASA's Ingenuity helicopter survives first freezing night on Mars
The trailer for "Loki," the new Disney+ series on the Marvel god, is here
McDonald's has a new caramel brownie McFlurry 
We have a podcast!
We're serving up your favorite news fix twice a day so you'll always know what's happening. We'll start your morning smart with the top headlines, and in the evening, let 5 Things be your evening commute home — even when that commute is just to the next room .
THIS JUST IN
A search for survivors 
Rescuers are still looking for dozens of people missing in remote islands off southeast Indonesia after a tropical cyclone ripped through the region, killing at least 128. Authorities fear the death toll could rise significantly as they discover the extent of the destruction. 
TODAY'S NUMBER
38,000
TODAY'S QUOTE
"That in no way shape or form is anything that is by policy. It is not part of our training, and it is certainly not part of our ethics or our values."
TODAY'S WEATHER
AND FINALLY
How far would you go for some really good ramen?
Planes, trains, automobiles and even a ferry: That's what you'll have to take to get to Japan's most remote ramen shop. But the secret ingredient, we're told, is worth the journey.